Response to reports that £1.6 billion of R&D funding has been returned to the Treasury
22 February 2023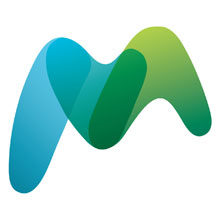 Responding to a press release from the Campaign for Science and Engineering (CaSE) stating that the Department of Business, Energy and Industrial Strategy (BEIS) has returned £1.6 billion of funds to the Treasury, which had previously been allocated for Horizon Europe association or domestic alternatives, Professor Gurdyal Besra FRS, President of the Microbiology Society said:
"The Microbiology Society is deeply concerned by this news and calls for the Government to guarantee the vital £1.6 billion of funding is reinvested in research and innovation to support the UK's stated ambition to become a 'science superpower'. It is essential that UK scientists work collaboratively and internationally to tackle pressing global challenges. Just a few weeks ago we welcomed the news of the new UK Department for Science, Technology and Innovation - signalling that science would be at the heart of the Government's growth agenda, but the UK cannot be a world leader in research and innovation without appropriate investment and access to programmes including Horizon Europe, or an equally powerful alternative."
---
Image: Society logo.