The Microbiology Society welcomes the UK's return to Horizon Europe
07 September 2023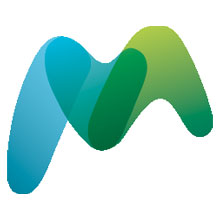 The Microbiology Society has long maintained it is in the UK's best interests to be part of Horizon Europe, as association to the research and innovation programme is fundamental to international collaborative endeavours which foster knowledge transfer and innovation.
Responding to the Government's confirmation that the UK has joined Horizon Europe as an associate member, the President of the Microbiology Society, Professor Gurdyal Besra FRS said:
"Microbiologists are working on solutions to pressing global challenges – like antimicrobial resistance and climate change – and need access to ambitiously funded international collaboration programmes which will deliver important collaborations and connections with scientists in Europe. We have issued repeated calls for access to Horizon Europe and other international research programmes since Brexit, and our community is delighted association has finally been confirmed, allowing vital access to European research networks."
Membership of Horizon Europe underlines that science is an international endeavour and the Society champions the important contribution of microbiology in the global fight against antimicrobial resistance (AMR).
Co-Chair of the Society's Impact and Influence Committee, Deputy Editor-in-Chief of the Journal of Medical Microbiology and Associate Professor of Molecular Microbiology at the University of Plymouth, Tina Joshi said: "This news is most welcome for researchers seeking to tackle pressing global healthcare challenges such as antimicrobial resistance. Horizon funding will allow researchers to engage in fundamental frontier science, enabling interdisciplinary cutting-edge discoveries that will benefit society and support people's health and quality of life globally. This is more important than ever, considering the global economic climate; especially if the UK wishes to retain its position as an international leader in science."
Co-Chair of the Society's Impact and Influence Committee, member of the World Health Organization advisory group on Critically Important Antimicrobials for Human Medicine and Senior Lecturer at St George's University of London, Dr Catrin Moore said: "I am delighted to hear this news. The international programmes supported by these grants provide the tools to build truly impactful collaboration to tackle global public health priorities such as antimicrobial resistance. This funding provides the support to build ambitious international partnerships where we can achieve so much more than is possible alone."