Welcome to new Access Microbiology Editorial Board members and Editors-in-Chief
23 September 2021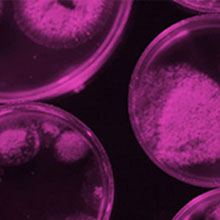 We are pleased to announce the appointment of the new Editors-in-Chief for Access Microbiology; Georgios Efthimiou, University of Hull, UK and Helina Marshall, Queen's University Belfast, UK. They will be working with the in-office team to ensure the smooth transition of Access Microbiology to an open research platform.
We'd also like to welcome the following new Editorial Board members:
Punyasloke Bhadury, Indian Institute of Science Education and Research Kolkata, India, Editor Mentor
Siouxsie Wiles, The University of Auckland, New Zealand, Editor Mentor
Jana Schniete, Edge Hill University, UK, Editor
Saeed Ahmed, National University of Medical Sciences (NUMS), Pakistan, Editor Mentee
Karen Campos-León, University of Birmingham, UK, Editor Mentee
Rebecca Hall, University of Birmingham, UK, Editor Mentee
Katalin Nemes, Swedish University of Agricultural Sciences, Sweden, Editor Mentee
Our new Editors have expertise across the breadth of microbiology and will be supporting the journal's transition to an open research platform, as well as maintaining engagement with the community.
Thank you to all of our new Editors for getting involved and supporting the Microbiology Society. The Microbiology Society is a not-for-profit publisher and we support and invest in the microbiology community. All journals income is invested back into the Society be it through funding grants, scientific meetings or helping to fund our policy activities. Learn more about our journals or submit a paper online.
The Microbiology Society's sound science and open access journal, Access Microbiology, will be converting into an open research platform early next year and will include an Open Data policy. Explore our blog series to learn more about how Access Microbiology is evolving.