Welcome to new Microbial Genomics Editorial Board members
21 June 2022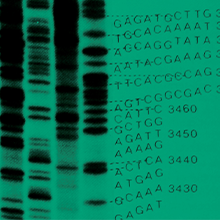 Microbial Genomics is pleased to welcome new Editorial Board members to the journal.
Welcome to the following new Editorial Board members:
Professor James O. McInerney, University of Nottingham, UK, Senior Editor for Evolution and Responses to Interventions
Professor Iruka Okeke, University of Ibadan, Nigeria, Senior Editor for Pathogens & Epidemiology
Dr David W. Cleary, University Hospital Southampton, UK, Editor
Dr Tim Dallman, Utrecht University, The Netherlands, Editor
Dr Danielle Ingle, University of Melbourne, Australia, Editor
Dr Sandra Reuter, University of Freiburg, Germany, Editor
Our new Editorial Board members have expertise across the breadth of microbial life, including viruses, bacteria, archaea and microbial eukaryotes. Our Editors play a key role in the journal, ensuring that we publish high-quality research, and are engaged with the microbiological community.
Thank you to all of our new Editorial Board members for getting involved and supporting the Microbiology Society. The Microbiology Society is a not-for-profit publisher and we support and invest in the microbiology community. All journals income is invested back into the Society, be it through funding grants, scientific meetings or helping to fund our policy activities. Learn more about our journals or submit a paper online.