Applications for the 2022 Harry Smith Vacation Studentships are now open
02 December 2021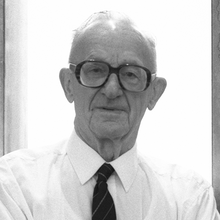 Applications for the 2022 Harry Smith Vacation Studentships are now open.

The Harry Smith Vacation Studentships, named after former Society President and champion of early career microbiologists Professor Harry Smith, offers undergraduate students the opportunity to work on projects across the breadth of microbiology. The studentships enable future microbiologists to work alongside scientists to gain an insight into the world of research.
Successful students will receive a weekly stipend of £290 and supervisors can apply for an additional £400 to support research specific costs. Successful students will also be awarded a year's free undergraduate membership of the Society and will be eligible to apply for a bursary to present their work at a Society event.
Vacation Studentships are a great opportunity for early and mid-career researchers to gain supervisory experience. Supervisors will have the opportunity to advance their project management, leadership and supervision skills, as well as gain experience in managing laboratory budgets and monitoring expenditure. At the end of the studentship, they will be able to exercise their evaluation and reporting skills by putting together an account of their experience, which may be published on our website.
Thinking of submitting an application? Find out more and apply on our website before 20 February 2022. For any questions, please contact [email protected].