FIS 2019 trainee presenters win award to present at Annual Conference 2020
04 December 2019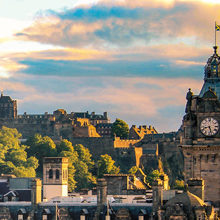 Four trainees who presented at the Federation of Infection Societies Conference 2019 (FIS 2019) have been given the first Infection Science Award bursaries to present at Annual Conference 2020.
The Microbiology Society Infection Science Award is a new exchange scheme which actively facilitates excellent presenters from the FIS meeting to present at the Microbiology Society Annual Conference Infection Forum and vice versa. The scheme aims to support the exchange of ideas and the career development of selected early career and trainee researchers, helping to translate microbiological research to the clinic.
The winners of the award, who will present during the Infection Forum at Annual Conference 2020 are named below:
Abigail Walker-Jacobs, Kings College London, UK
Christopher Rooney, University of Leeds, UK
Jordan Skittrall, University of Cambridge, UK
Vivien Price, University Hospitals Birmingham NHS Trust, UK
The Microbiology Society Annual Conference 2020 will take place in Edinburgh from 31 March to 3 April. The abstract deadline is 9 December 2019. To find out more and submit your abstract please visit the Annual Conference 2020 event page.
---
Image: evenfh/iStock.