Fleming Showcase five-minute thesis profile: Chris Proctor
23 October 2020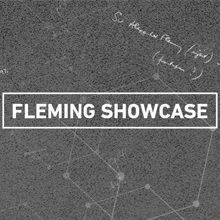 In celebration of the Microbiology Society's 75th anniversary, 'Why Microbiologists Matter: a digital celebration of the journeys of our members' will include a Fleming Showcase. Last year, we launched a call for abstracts from final-year PhD students (and those within one year of completion) to take part in a series of five-minute thesis slots at our Fleming Showcase event. In the lead up to the event we will be sharing the profiles of those selected to present. This week we learn more about Chris Proctor.
Our Fleming Prize, named after founding member and first President of the Society, Sir Alexander Fleming FRS, is awarded each year to an early career researcher who has achieved an outstanding research record within 12 years of being awarded their PhD.
The Fleming Showcase will be a celebration of outstanding science in recognition of the legacy of past Fleming Prize winners and will demonstrate the impact of both established and up-and-coming scientists in addressing important challenges. The day is organised by a committee of Fleming Prize Winners, chaired by Sir Paul Nurse FRS and will take place between Monday 23 afternoon and all day Tuesday 24 November 2020.
Chris Proctor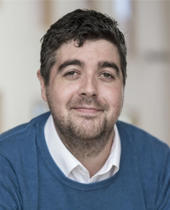 Chris originally trained as a nurse at Cardiff University, qualifying in 2013 with a Bachelors in Adult Nursing, following which he practiced for several years in Wales and Northern Ireland, specialising in both acute medical and long-term care areas.
Having achieved first-class honours in Biotechnology from Ulster University in 2016, he went on to receive the Napp Pharmaceutical Limited Scholarship for Translational Medicine and completed an MRes in Translational Medicine (specialising in infection and immunity) at Queen's University Belfast. His research focused on the identification of novel vaccine targets against Pseudomonas aeruginosa and he went on to study for a PhD in both the microbiology and pharmacy departments of Ulster University. His PhD research focuses on the use of furanone compounds to inhibit the formation of P. aeruginosa biofilms in chronic wounds and the development of a novel method of delivering these compounds to nascent and established biofilms.
"Through my research I hope to show the potential of bioactive phytochemical therapeutics for some of the world's most debilitating chronic wounds."
Chris's current research interests include the inhibition of bacterial communication, use of phytochemicals as novel therapeutics and the development and formulation of novel topical drug delivery systems. During his PhD he secured a number of small grants including funding from the Henry Royce Institute to work with the University of Manchester's X-ray Imaging Facility. In addition to this he has received research funding through his university and number of grants for public engagement. He has been awarded several prizes at both biomedical and health science conferences and he currently serves as a Microbiology Society Champion at Ulster University.
We asked Chris what presenting at the Fleming Showcase event meant to him:
"Being involved in the Fleming Showcase is incredibly exciting. I am really glad to have the opportunity to present my work to both experts in my field and a wider audience."
---
Find out more about the Fleming Showcase event and register your place on our website.