Fleming Showcase five-minute thesis profile: Rebecca Hall
28 October 2020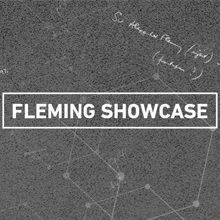 In celebration of the Microbiology Society's 75th anniversary, 'Why Microbiologists Matter: a digital celebration of the journeys of our members' will include a Fleming Showcase. Last year, we launched a call for abstracts from final-year PhD students (and those within one year of completion) to take part in a series of five-minute thesis slots at our Fleming Showcase event. This week we learn more about Rebecca Hall from the University of Oxford, UK.
Our Fleming Prize, named after founding member and first President of the Society, Sir Alexander Fleming FRS, is awarded each year to an early career researcher who has achieved an outstanding research record within 12 years of being awarded their PhD.
The Fleming Showcase will be a celebration of outstanding science in recognition of the legacy of past Fleming Prize winners and will demonstrate the impact of both established and up-and-coming scientists in addressing important challenges. The day is organised by a committee of Fleming Prize Winners, chaired by Sir Paul Nurse FRS and will take place between Monday 23 afternoon and all day Tuesday 24 November 2020.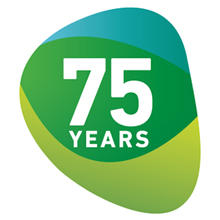 Rebecca Hall
Rebecca recently submitted her thesis The Microbiome of the Tsetse: Metabolic adaptation and the evolution of symbiosis at the University of York. Her research interests include using computational and experimental approaches to examine how symbiotic relationships establish and evolve, and the adaptations that arise as a result. She is currently a PDRA in the McInerney lab at the University of Nottingham, working on coincident gene relationships in prokaryote pangenomes.
"Symbiotic bacteria are where all the seriously cool science happens."
Rebecca has been an active member of the Microbiology Society throughout her PhD and was the first Communications Representative for the Early Career Microbiologists' Forum Executive Committee. She is enthusiastic about science communication and has won several awards, including prizes in the Sir Howard Dalton Young Microbiologist of the Year Competition and the York three-minute Thesis competitions. She also established Marvellous Microbes, an outreach event in York for school children and the general public.
We asked Rebecca what presenting at the Fleming Showcase event meant to her:
"I am so delighted to be selected by such a prestigious panel of scientists, and thank them for the opportunity to talk about my PhD research. Symbiosis is a super interesting area of microbiology and I am really excited to share both my results and my enthusiasm for it!"
---
Find out more about the Fleming Showcase event and register your place on our website.