Fleming Showcase Speaker profile: Professor Eddie Holmes FRS
16 November 2020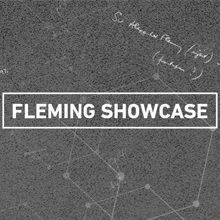 In celebration of the Microbiology Society's 75th anniversary, 'Why Microbiologists Matter: a digital celebration of the journeys of our members' will include a Fleming Showcase between Monday 23 afternoon and all day Tuesday 24 November 2020. We will be welcoming a range of guest speakers whose profiles we will share in the lead up to the event. This week we learn more about Professor Luke Alphey who is based at The Pirbright Institute.This week we learn more about Professor Eddie Holmes FRS from the University of Sydney, Australia.
The Fleming Prize, named after founding member and the first President of the Society, Sir Alexander Fleming FRS, is awarded each year to an early career researcher who has achieved an outstanding research record within 12 years of being awarded their PhD.
The Fleming Showcase will be a celebration of outstanding science in recognition of the legacy of past Fleming Prize winners and it will demonstrate the impact of both established and up-and-coming scientists in addressing important challenges. The showcase is organised by a Committee of Fleming Prize Winners, Chaired by Sir Paul Nurse FRS.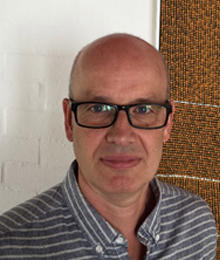 Professor Edward (Eddie) Holmes FRS
Professor Edward (Eddie) Holmes FRS is an evolutionary biologist and virologist, known for his work on the emergence and evolution of viruses and especially how they are able to jump to new host species.
His use of genomic and phylogenetic methods has shed light on the emergence and evolution of viral pathogens like influenza, HIV, hepatitis C and dengue, contributing to our understanding of the spread of emerging infectious diseases.
"I work on the evolution on microbes, mainly viruses. Within that broad area, I am particularly interested in how viruses are able to jump species barriers and adapt to and spread within new hosts."
Eddie has been a Professor at the University of Sydney since 2012. In 2009 he published the book The Evolution and Emergence of RNA Viruses, which is part of the Oxford Series in Ecology and Evolution. He was elected a Fellow of the Australian Academy of Science in 2015 and a Fellow of the Royal Society in 2017.
On being invited to speak at the Fleming Showcase event, Professor Jensen said "I'm honoured to be a guest at the upcoming Fleming Showcase, and look forward to sharing and hearing recent advances in microbiology. I congratulate the Society on its 75th anniversary!"
---
Find out more about the Fleming Showcase event and register your place on our website.