Fleming Showcase speaker profile: Professor Mark Pallen
30 October 2020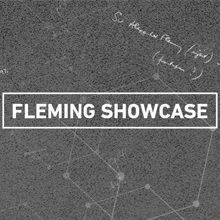 In celebration of the Microbiology Society's 75th anniversary, 'Why Microbiologists Matter: a digital celebration of the journeys of our members' will include a Fleming Showcase between Monday 23 afternoon and all day Tuesday 24 November 2020. We will be welcoming a range of guest speakers whose profiles we will share in the lead up to the event.This week we learn more about Professor Mark Pallen from the Quadram Institute, UK.
The Fleming Prize, named after founding member and the first President of the Society, Sir Alexander Fleming FRS, is awarded each year to an early career researcher who has achieved an outstanding research record within 12 years of being awarded their PhD.
The Fleming Showcase will be a celebration of outstanding science in recognition of the legacy of past Fleming Prize winners and it will demonstrate the impact of both established and up-and-coming scientists in addressing important challenges. The showcase is organised by a Committee of Fleming Prize Winners, Chaired by Sir Paul Nurse FRS.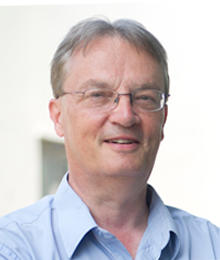 Professor Mark Pallen
Professor Mark Pallen's research is at the forefront of efforts to apply next-generation sequencing techniques to solve problems in microbiology and ancient DNA research.
Mark started his career as a medical microbiologist, completing an undergraduate degree in medical sciences at the University of Cambridge and completing his medical qualification at the London Hospital Medical College. During the mid-1990s Mark obtained his PhD at Imperial College under Gordan Dougan, winner of the Microbiology Society's Fleming Prize in 1988.
Through analysing the genome of the 2011 German E. coli outbreak Mark was able to demonstrate that metagenomics can be used as an approach to diagnose bacterial infections. In recent years Mark has pioneered further application for metagenomics; including characterisation of complex microbial communities, ancient DNA research and the detection of pathogens in historical samples. Using these techniques, he has recovered two-hundred-year-old TB genomes and a medieval Brucella genome sequence.
"Ancient DNA studies are showing us that it is usually wrong to think "the past is another country" when it comes to pathogens, in that many of the microbial lineages that caused devastating disease back then are still around today. What's changed is human society".
Mark is currently Research Leader at the Quadram Institute and Professor of Microbial Genomics at the University of East Anglia. Since joining Quadram in 2017, he has been researching the potential for synthetic biology techniques to develop smart probiotics as well as investigating the microbiomes of domesticated animals, including the chicken and horse.
---
Find out more about the Fleming Showcase event and register your place on our website.