Harry Smith Vacation Studentships are now open
02 December 2019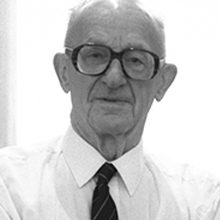 Applications for the 2020 Harry Smith Vacation Studentships are now open. Applications are welcomed from supervisors at a range of career stages from postdoctoral researchers to senior lecturers. Successful students will receive a weekly stipend and can apply for additional support.
Named after former Society President and champion of early career microbiologists, Professor Harry Smith, Harry Smith Vacation Studentships offers undergraduate students the opportunity work on projects across the breadth of microbiology. By doing so, studentships enable future microbiologists to collaborate with established scientists and gain access to new communities, unlocking the potential for knowledge exchange and gaining an insight into the world of research. Vacation Studentships are also a fantastic opportunity for early- and mid-career researchers to gain supervisory experience.
Successful students will receive a weekly stipend of £290 and supervisors can apply for an additional £400 to support research specific costs. Successful students will also be awarded a year's free undergraduate membership of the Society and will be eligible to apply for a bursary to present their work at the Annual Conference or the ECM Forum Summer Conference.
New for 2020: Partnership with the Lister Institute to recognise promising undergraduate antimicrobial research
In our anniversary year, we are delighted to partner with the Lister Institute of Preventative Medicine on up to five summer studentships focusing on addressing antimicrobial resistance using a cross-disciplinary approach. The Lister Institute, originally established in 1891, supports leading experts via competitive research prizes in the hope that funded research will lead to the development of new strategies for the diagnosis, treatment and prevention of disease. Successful recipients will receive up to £3,000 for innovative projects focusing on antimicrobial resistance across the spectrum of micro-organisms.
To find out more and apply, visit our Harry Smith Vacation Studentships page.
---
Image: Harry Smith.