Help shape future Annual Conferences
16 November 2017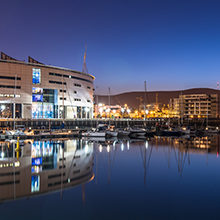 The Microbiology Society's Annual Conference programme is guided by our Divisions and driven by suggestions from both members and non-members to create an engaging programme. Every year we welcome and invite topic suggestions for sessions to be run at Annual Conference, and the deadline for suggestions for the 2019 event is this December.
The Society's Annual Conference consists of a number of parallel sessions running for one or two days. We welcome ideas to create a varied programme covering the wide range of microbiology-related topics to ensure the three key areas of microbiology – virology, eukaryotic and prokaryotic – are covered.
Previous events can be found in the Events section of the website to help guide you with your suggestion, and, if you are selected, the Scientific Conferences Committee (SCC) that oversees the Annual Conference event will appoint experienced session organisers to finalise the session programme.
Planning takes place in January each year and the deadline for submitting your idea is Friday 15 December. Find out how to apply on our website.
---
Image: surangaw/Thinkstock.