Journal of General Virology Editors: call for expressions of interest
01 November 2021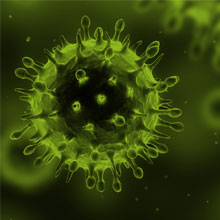 We're looking for new Editors to join the Journal of General Virology. Editors of Journal of General Virology play a key role in the journal, ensuring that we publish high-quality research, and are engaged with the virological community.
Journal of General Virology has been publishing peer-reviewed research for more than 50 years. We recognise the importance of virology as a unique discipline within microbiology, and actively collaborate with partners such as the International Committee on Taxonomy of Viruses (ICTV) to support the global virology community.
As an Editor, your main tasks will be arranging peer review of manuscripts submitted to the journal and making editorial decisions based on this. You will also have responsibility for soliciting content for the journal, working with the Reviews Editor and Journal Development Editor.
This position is a public-facing role and Editors acts as a representative of the Society. This is not a paid position, but as an Editor you will receive two nights of accommodation and two days of registration at Annual Conference, with an allowance for travel and meal expenses. Editors are also provided with one fee-free Open Access articles in any of the Society's journals in each calendar year; access to a ring-fenced conference travel fund for editors for promoting the journal; free online access to the Journal; and other benefits made available to members of Society Committees, as agreed by the Council of the Society. Editor benefits will continue to be reviewed considering continued travel restrictions and Society events. Editors will be provided with training by the Publishing Operations Editor.
Read the full role description and submit your expression of interest by 31 December, via our jobs page.