Join the Society's LGBTQ+ community for a second year at Annual Conference
03 March 2023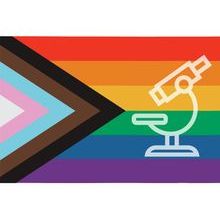 Following the success of the LGBTQ+ Networking Event held last year during Annual Conference 2022, we are pleased to announce that a group of our members are hosting a second networking event at Annual Conference 2023.
The event is being organised by three of our Champions, I'ah Donovan-Banfield [she/her] (University of Liverpool, UK), Daniel Gonçalves-Carneiro [he/him] (Rockefeller University, USA), Bruno Francesco Rodrigues de Oliveira [he/him] (Fluminense Federal University, Brazil) and member, Rebee Penrice-Randal [she/they] (University of Liverpool, UK).
This event is open to everyone and in addition to celebrating the LGBTQ+ scientific community, it will provide an opportunity for attendees to talk about their experiences. There will be time to discuss some of the challenges faced by LGBTQ+ microbiologists as well as solutions to combat prejudice and nurture diversity in the workplace.
Join the event from 19:00–20:00 on Wednesday 19 April 2023 at Chai & Crumbs, which is just 7 minutes' walk from Birmingham International Convention Centre (ICC).
More details, including a link to register, are available on the Annual Conference 2023 Social Programme page.
---
Image: I'ah Donovan-Banfield.