Journal of Medical Microbiology Senior Editor roles: call for expressions of interest
21 July 2021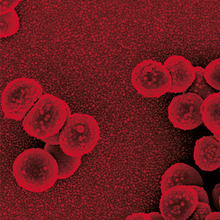 The Journal of Medical Microbiology is the go-to interdisciplinary journal for medical, dental and veterinary microbiology at the bench and in the clinic. It provides comprehensive coverage of medical, dental and veterinary infectious diseases. The journal welcomes articles ranging from basic and molecular microbiology to clinical trials in bacteriology, virology, mycology and parasitology.
We are currently looking to appoint Senior Editors to closely work with the Editors-in-Chief, Dr Norman Fry (Public Health England, UK) and Professor Kalai Mathee (Florida International University, USA), and the Deputy Editor-in-Chief, Tim Inglis (University of Western Australia, Australia), on editorial strategy for the journal and to lead development and handling of the sections 'Microbiome and Microbial Ecology in Health' or 'Molecular and Microbial Epidemiology'. The Senior Editor will be in office for at least three years and will be invited to attend the annual Editorial Board meeting and two Senior Editor meetings, as well as act as a representative for the journal.
You do not need to have been involved with the Editorial Board or the Society previously to apply, but you do need to be a Full, Full Concessionary or Honorary Member of the Society. Please see a full job description and details of how to apply on our jobs page. The closing date for applications is 3 September 2021.
The Microbiology Society is committed to creating an inclusive culture that supports equality and diversity and fully reflects both its membership and the global microbiology community. The Society seeks to actively encourage all practices that reflect a diverse society.