Microbial Genomics Deputy Editor-In-Chief: Call for expressions of interest
12 May 2022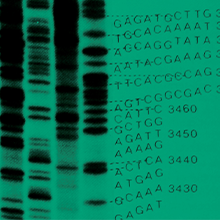 Microbial Genomics is the open access journal of choice for genome research spanning the breadth of microbial life including viruses, bacteria, archaea and microbial eukaryotes. We welcome articles showing novel insights, new applications, or innovative approaches using genomic data. Content ranges from comparative and functional genomics of model organisms to population-scale evolution, epidemiology and microbiome studies, and real-world genomics applications with clinical, veterinary or environmental relevance.
We are currently looking to appoint a Deputy Editor-in-Chief to closely work with the incoming Editor-in-Chief, Professor Samuel K. Sheppard (University of Bath, UK) on editorial strategy for the journal. The Deputy Editor-in-Chief will be in office for at least three years and will be required to attend an annual Editorial Board meeting, at least two Senior Editor meetings, as well as three Publishing Panel meetings, and Committee meetings where appropriate. When the current Editor-in-Chief retires in March 2025, the expectation is that the Deputy Editor-in-Chief will take on the role of Editor-in-Chief, after ratification by Council.
Person specification:
Demonstrated excellence in an area of microbial genomics, preferably with a wide breadth of expertise.
Have an excellent network of international contacts in a range of specialities in your discipline(s).
Maintain an active microbial genomics research profile.
Previous editorial experience, preferably with Microbiology Society journals.
Maintain an active research profile. Preferably have some presence on social media, e.g. Twitter.
Have an understanding, or ideally have been a member, of the Microbiology Society, and the central role that publishing in society journals has in continuing their activities.
Please see a full job description and details of how to apply on our jobs page. The closing date for applications is 12 June 2022.
The Microbiology Society is committed to creating an inclusive culture that supports equality and diversity and fully reflects both its membership and the global microbiology community. The Society seeks to actively encourage all practices that reflect a diverse society.