Prize Winners 2023
22 November 2022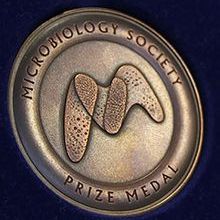 The Microbiology Society is pleased to announce the winners of our 2023 Prizes, which will be awarded at our Annual Conference 2023 in Birmingham from 17-20 April, where the winners will present their lectures. They will be joined by the winners of the 2022 Outreach Prize, who will also give their presentations during Annual Conference.
The Microbiology Society's Prizes recognise excellence and are awarded to those making significant contributions in the field of microbiology, based on nominations received from the membership. Winners are selected for their work to advance understanding of microbiology and champion the contribution made by microbiology, our members and their work in addressing global challenges.
Prize Medal 2023: Professor Wendy Barclay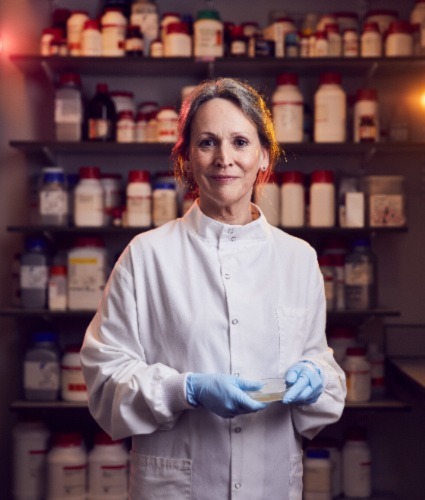 Professor Wendy Barclay is the Action Medical Research Chair in Virology and Head of the Department of Infectious Disease at Imperial College London, UK.
She began her scientific career at what was then the Common Cold Unit in Salisbury and later trained in molecular virology at the University of Reading, UK and Mount Sinai Medical Center, New York, USA. Professor Barclay's research has focused on respiratory viruses and the factors affecting how they are transmitted and cause disease. She has contributed to the understanding of how these viruses cause pandemics, and how we can best develop strategies to combat them. Her lab's most prominent discovery is the identity of a host factor that is hijacked by the influenza virus when it replicates in our cells. She showed how differences in this factor between birds and humans explains why we don't get frequently infected by bird flu viruses.
Throughout the COVID-19 pandemic, Professor Barclay's collaborations with the UK Health Security Agency (UKHSA) and roles on several government advisory committees provided critical evidence on emerging threats from SARS-CoV-2 and its variants. Her lab pivoted to work on the newly emerged SARS-CoV-2 virus in projects that spanned basic virology and immunology, as well as analysis of environmental samples for traces of the virus. Her

laboratory's work continues to inform scientific discourse and public health policy on the potential pandemic threat of influenza strains and a host of other respiratory viruses. She is a key collaborator in numerous national scientific groups, including a national consortium established to tackle bird flu outbreaks in the UK, as well as leading the UK's Genotype to Phenotype Virology (G2P) Consortium, established to study the impact of mutations in the SARS-CoV-2 coronavirus and help UKHSA risk assess novel variants in real time as they arise.
Commenting on receiving the Microbiology Society Prize Medal 2023, Professor Wendy Barclay said:
"It's a privilege to receive this year's prize from the Microbiology Society. I'm very honoured but want to emphasise that this is a result of a huge amount of hard work from members of my own group and our collaborators. The events of the recent years have reminded us of the importance of working together across disciplines to further our understanding of pathogens which can cause global disruption and harm. Our shared scientific endeavour is fundamental to understanding and addressing some of the greatest challenges we face today, from pandemic viruses to drug resistant infections."
The Prize Medal is awarded to an outstanding microbiologist who is a global leader in their field and whose work has had a far-reaching impact beyond the discipline of microbiology. The recipient is awarded an engraved medal and £1,000 at the Society's Annual Conference.
Marjory Stephenson Prize 2023: Professor Sharon Peacock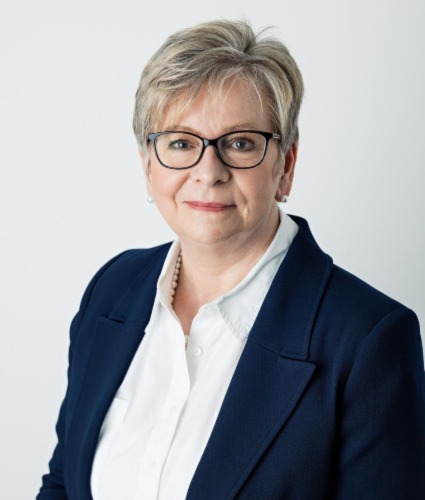 Professor Sharon Peacock MRCP, MRCPath, PhD, FMedSci, CBE is Professor of Public Health and Microbiology at the University of Cambridge, UK.
Professor Peacock is an academic clinical microbiologist who has built her scientific expertise around pathogen genomics, antimicrobial resistance and a range of tropical diseases. She was the founding director of COG-UK (the COVID-19 Genomics UK Consortium), formed in April 2020 to provide SARS-CoV-2 genomes to UK public health agencies, the National Health Service and researchers. Generating information on variants proved vital for their detection and tracking, and for studies of viral transmissibility, immune evasion, and disease severity.
Professor Peacock has dedicated more than a decade of her career to the translation of pathogen sequencing into clinical and public health microbiology. She has also used sequencing to examine the extent to which antibiotic-resistant organisms can spread between humans, livestock and the environment. Over her career, Professor Peacock has raised more than £60M in science funding, published more than 500 peer-reviewed papers, and trained a generation of scientists in the UK and elsewhere. She is a Fellow of the Academy of Medical Sciences, a Fellow of the American Academy of Microbiology, and an elected Member of the European Molecular Biology Organization (EMBO) and Academia Europaea. In 2015, she received a CBE for services to medical microbiology, and in 2018 won the Unilever Colworth Prize for outstanding contribution to translational microbiology. In 2021, Professor Peacock received the Medical Research Council Millennium Medal.
She said of the award:
"I am honoured to be the 2023 recipient of the Microbiology Society's Marjory Stephenson Prize. The prize reflects the work of a large number of dedicated people in the COVID-19 Genomics UK Consortium (COG-UK) and beyond, who worked voluntarily and tirelessly across the UK to generate SARS-CoV-2 genomes for public health agencies and researchers worldwide during the pandemic so that changes in viral genetics and associated biology could be understood and tracked.
Microbiology has always been a vitally important discipline, but perhaps never more so than in this era of pandemics, antimicrobial resistance and the exploration of our microbiome and how this influences health and disease. I consider the scientific community fortunate in having the benefit of the ongoing contributions made by the Microbiology Society."
The Marjory Stephenson Prize is named after Society founding member and former President Marjory Stephenson (1947–1948). The Prize is awarded to an individual who has made exceptional contributions to the discipline of microbiology. The recipient is awarded £1,000.
Translational Microbiology Prize 2023: Professor Ravindra Gupta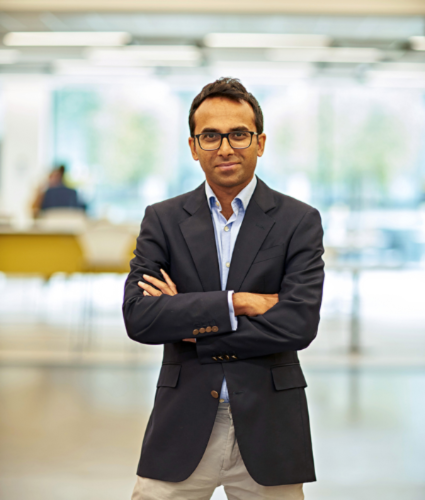 Professor Ravindra Gupta has been Professor of Clinical Microbiology at the Cambridge Institute for Therapeutic Immunology and Infectious Diseases, UK since 2019.
The Gupta lab has worked extensively in HIV drug resistance, both at molecular and population levels, and contributed to the appreciation of the scale of drug resistance globally. The group's work extends to studies on HIV reservoirs in cells, particularly macrophages. This understanding is relevant to both anatomical compartments where HIV virus replication occurs in macrophages, as well as design of strategies to cure HIV. The Gupta lab works between the UK and the Africa Health Research Institute in Durban, South Africa. 
Having completed his medical undergraduate studies at Cambridge and Oxford Universities, UK, Professor Gupta pursued a Master's in Public Health at Harvard as a Fulbright scholar. Upon his return he trained in infectious diseases in Oxford and London (Hospital for Tropical Diseases, part of University College London Hospitals (UCLH), UK) and completed his PhD at UCL on lentiviral evasion of antiretrovirals and innate immune responses. He established his research group at UCL in 2011 working on the genetics and biology of HIV resistance and reservoirs and was promoted to full professor in 2016. Professor Gupta has been Professor of Clinical Microbiology at the Cambridge Institute for Therapeutic Immunology and Infectious Diseases since 2019. In 2020 he was named as one of the 100 Most influential people by TIME. In 2021 he was elected to Fellowship of the Academy of Medical Sciences and in November 2022 featured in the Clarivate list of the world's most highly cited scientists.
In Spring 2020 Professor Gupta's team validated and introduced the SAMBA II point of care test into clinical practice at Addenbrookes for rapid diagnosis of COVID-19. During the latter half of 2020 the lab started to study the evolution of the virus within patients in response to antibody-based therapies, as a paradigm of how new variants with multiple mutations have arisen. The team is also characterising the virology of key spike protein mutations in new variants and their impact on natural and vaccine induced immunity. Professor Gupta is a co-opted member of the New and Emerging Respiratory Virus Threats Advisory Group (NERVTAG). NERVTAG advises the government on the threat posed by new and emerging respiratory viruses.
He said of the award:
"I am thrilled and honoured to receive the Translational Microbiology Prize from the Microbiology Society. For me, it represents a recognition of the work of my team and our collaborators over the years in applying scientific knowledge to combat viruses such as HIV-1 and SARS-CoV-2. This award from an internationally reputed organisation in infectious diseases also provides impetus to continue our endeavours with ever greater passion and commitment."
The Translational Microbiology Prize is awarded to an individual who has demonstrated an outstanding contribution to translational microbiology. The recipient is awarded £1,000.
Fleming Prize 2023: Dr Tanmay Bharat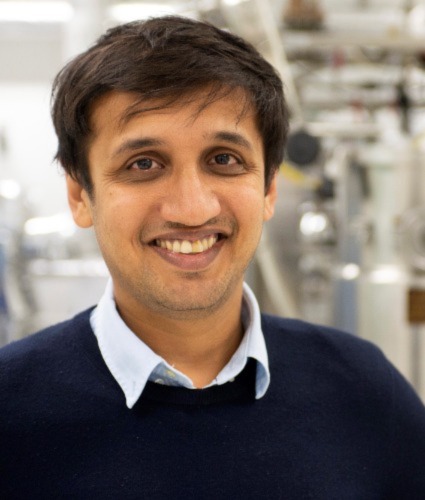 Dr Tanmay Bharat is a Programme Leader at the Medical Research Council (MRC) Laboratory of Molecular Biology (LMB) in Cambridge, UK. His laboratory studies cell surfaces of prokaryotes at the atomic level using electron tomography and associated techniques. Surface molecules mediate cellular interactions with the environment, playing important roles in key processes including cell adhesion, biofilm formation and antibiotic tolerance in pathogenic bacteria. Studying the surface molecules which allow pathogenic bacteria, such as P. aeruginosa, to evade antibiotic treatment through formation of biofilms has important biomedical applications for improving treatment of infections.
After studying chemistry at the University of Delhi, India, Dr Bharat read biological sciences at University of Oxford as a Rhodes Scholar. He completed his PhD at European Molecular Biology Laboratory (EMBL) Heidelberg, Germany in John Briggs's group, before moving to the LMB as an EMBO/Federation of European Biochemical Societies long-term fellow in Jan Löwe's group from 2013-2017. He was then a Wellcome Trust/Royal Society Sir Henry Dale fellow and Group Leader at the Sir William Dunn School of Pathology, University of Oxford before returning to the LMB in 2022 as a Programme Leader.
As well as being chosen for the Fleming Prize, Dr Bharat and his research on prokaryotic surface layers and biofilms has also been recognised with the 2018 Vallee Research Scholarship, the 2019 EMBL John Kendrew Award, the 2020 Philip Leverhulme Prize for Biological Sciences, 2021 Eppendorf Award for Young European Investigators, selection as a 2021 EMBO Young Investigator, the 2021 Lister Prize and the 2022 Colworth Medal from the Biochemical Society.
He said of the award:
"I am delighted and honoured to receive the 2023 Fleming Prize. This award is a result of the talent, hard-work and endless optimism of my colleagues in the laboratory. I am particularly grateful to have recognition from the microbiology community, because in addition to our work on biofilms, one of the major areas of our research on prokaryotic surface layers is in desperate need of wider attention, and this prestigious award will help immensely in that respect. I have long admired previous winners of the Fleming Prize, and I am indeed humbled to be part of this outstanding group of scientists."
The Fleming Prize is named after Sir Alexander Fleming, founder and first President (1945–1947) of the Microbiology Society, then named the Society for General Microbiology, and is awarded to an early career researcher who has achieved an outstanding research record. The recipient is awarded £1,000.
Peter Wildy Prize 2023: Professor Iruka N Okeke
Iruka N Okeke is Professor of Pharmaceutical Microbiology and a Calestous Juma Science Leadership Fellow at the University of Ibadan, Nigeria, where she has taught since 2017. Her research group uses microbiology, genetic and genomic methods to investigate the mechanisms bacteria use to colonise humans, cause disease and gain drug resistance. She also studies laboratory practice in Africa, contributes to collaborative genomic surveillance for antimicrobial resistance and communicates about microbiology to a broad range of stakeholders.  
Professor Okeke received B Pharm, MSc and PhD degrees from Obafemi Awolowo University (formerly University of Ife), Nigeria, and post-doctoral training at the University of Maryland, USA and Uppsala Universitet, Sweden. She has held Fulbright, International Federation for Science, Branco Weiss (Society-in-Science), Institute for Advanced Studies (Berlin) and MRC African Research Leader fellowships as well as academic positions in Nigeria, the UK and the USA. Professor Okeke is author/co-author of the books Divining Without Seeds: The case for strengthening laboratory medicine in Africa (Cornell University Press) and Genetics: Genes, Genomes and Evolution (Oxford University Press). She has also published over 150 microbiology journal articles, a third with student co-authors, predominantly undergraduates. Professor Okeke is a Fellow of the Nigerian and African Academies of Science. A teacher-scholar, she has mentored over a hundred research students, the majority of whom continue to work in science and health.  
 She said of the award:
"It is truly an honour, and in fact a little surreal, to have won the Peter Wildy prize. Guiding people from the fringes of anything, including microbiology, while rewarding in itself, is typically an invisible task. I do hope this recognition will serve to provide more visibility and access to the large number of bright minds that should be given the opportunity to partake in the science we love and enjoy."
The Peter Wildy Prize is named after distinguished virologist and much-loved teacher Peter Wildy, who was President of the Society from 1978 to 1981 and is awarded for outstanding contributions to microbiology education or the communication of microbiology to the public. The recipient is awarded £1,000.
Nominations for the 2024 Prize Lectures and the 2025 Prize Medal will open in early 2023. To find out more about the nomination process visit the Prizes section of the website.
Outreach Prize 2022: Professor Kalai Mathee and Dr Jonathan Tyrrell
The 2022 Microbiology Outreach Prize has been jointly awarded to Professor Kalai Mathee, Florida International University, USA and Dr Jonathan Tyrrell, University of Swansea, UK.
Professor Mathee was nominated for her projects Art meets Science and Engaging with New Audiences, and the way they have helped to engage with global communities of all age groups to become part of the science conversation.
She said of the award: "Science and education are not only for the privileged few. Thus, it is incumbent on us to make it accessible to all social and economic backgrounds. This outreach award truly belongs to all who try to make a difference and to those who made it possible for my dream to become a reality."
Some highlights of Professor Mathee's initiatives include: speaking to communities about COVID-19 and vaccines in order to reduce medical misinformation, co-curating an exhibit with Dr M Magnus, to depict medical distrust of current healthcare disparities, emphasising the importance of ethical practices in medicine and research, and helping to develop an antibiotic dictionary as an educational tool for informing the public about antibiotic resistance. One of Professor Mathee's nominators, Dr Norman Fry, said that they "are delighted that their nominee Professor Kalai Mathee has been awarded the 2022 Microbiology Outreach Prize. This award is a special recognition of Kalai's great passion and enthusiasm for engaging, encouraging and supporting both young students and the wider public to learn more about the fascinating world of microbiology."
Dr Tyrrell was nominated for his project Superbugs, and how it has helped increase public awareness of the topics of microbiology, antimicrobial resistance, and infection biology through their Pop-Up Science Shops.  
He said: "I would like to dedicate it to the army of volunteers and professional partners who have helped us since our inception in 2018, without whom this achievement wouldn't have been possible. We hope that our work carries a positive impact not only for the public, but also our peers in research, public engagement and science communication, and we humbly accept this award as an encouraging sign that we are on the right track!"
One of Dr Tyrrell's nominators, Dr Beatrix Fahnert, said that "winning the Microbiology Outreach Prize 2022, is a much-deserved recognition of 'Superbugs' and further adds to its momentum, invaluably fostering microbiology literacy in society. Visitors and participants learn and enjoy the experience and can even gain insights into what microbiologists do."
Superbugs has enabled Dr Tyrell and this team to transform a retail space into an interactive microbiology experience combining exhibition, laboratory activities, games, arts/crafts and competitions. During the pandemic, they were able to adapt the project into an online interactive educational tool which featured an activity trail, a reading corner featuring stories and interactive timelines to put scientific discoveries into historical context and a feature called 'Being a Scientist' where a diverse range of scientists were able to write about what they studied, their job roles and their inspiration.
The Outreach Prize is awarded annually by the Society to an individual or group of microbiologists who have demonstrated an outstanding outreach initiative. Visit the Microbiology Outreach Prize page to learn more.
Annual Conference 2023 Registration is Open
All Prize winners will attend Annual Conference 2023 to deliver their Lectures – register today.
Journalists can contact [email protected] for more information.