Response to concerns about the novel coronavirus (SARS-CoV-2)
28 February 2020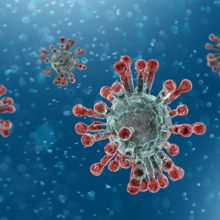 Since news of the outbreak of the novel coronavirus (known as SARS-CoV-2) emerged in January, we have been working with our expert members to support accurate scientific reporting of the story in the media, helping ensure the public have access to the best scientific expertise. We continue to closely monitor updates from our members, from the World Health Organization and the advice of the UK Government on the situation.
Currently the risk to the UK public from the virus is deemed moderate, allowing the Government to plan for all eventualities, emphasising the risk to individuals remains low. According to the current guidance available, we have no reason to change our plans for forthcoming events or meetings at this time.
We continue to plan for our Annual Conference from 30 March to 3 April to go ahead as usual, and look forward to welcoming our delegates and invited speakers to the EICC in Edinburgh. If the situation changes we will contact all delegates directly and make information available via our website and social media channels as soon as possible.
We recommend anyone planning to attend one of our events keeps up to date with the UK Government advice to the public on Covid-19:
https://www.gov.uk/guidance/wuhan-novel-coronavirus-information-for-the-public
If you are planning to travel to one of our events from overseas, please follow the advice available from your government and health agencies.
The UK Government has also provided public health advice on how to protect against the spread of the virus:
https://www.gov.uk/government/news/coronavirus-public-information-campaign-launched-across-the-uk
---
Image: Naeblys/iStock.