Volunteers' Week 2021
01 June 2021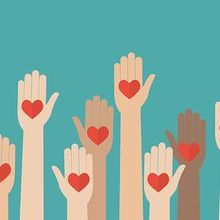 In celebration of Volunteers Week 2021, we would like to honour the contributions that our volunteers have made to the work of the Society over the past year.
Even during incredibly challenging circumstance throughout the past year, we have had an outstanding dedication from our members and volunteers which has proved how strong the microbiology community is due to the level of engagement and involvement of its members.
Our Council, the Society's governing board as well as our Committees, Panels, Divisions and Editorial Board are all formed by volunteers who offer their time and expertise to support the direction and remit of the organisation.
Our 84 Champions across the world are members who are committed to promoting the Society's work within their workplaces and communities on a volunteer basis.
Another great example is the fantastic work done by our members on the Scientific Conferences Panel who are responsible for the overall content at our Annual Conference and Focused Meetings. They identify speakers, allocate abstracts submitted and confirm final format of event sessions. All the Society events would not be the same without the community of volunteers behind it.
Thank you to all our members who send us content pieces or agree to give an interview for our magazine, Microbiology Today, or blog, Microbe Post as well as to those who put forth their contributions is the Members' Teaching Microbiology Resources, our online area dedicated to supporting microbiology educators.
Thank you to all members, Champions, speakers, editors, reviewers, Council and Committee members for your continued interest in and support for the Society and for volunteering your time and knowledge to help us build and develop member activities.
If you would like to get more involved in the Society,
see our website for information about the range of opportunities available
.
---
Image: Credit: siraanamwong.