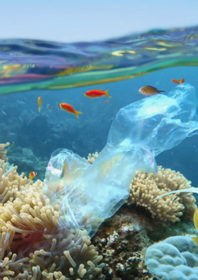 To view and print this document, you will need to download Adobe Acrobat Reader.
A Sustainable Future: Circular Economy Policy Report
17 December 2020 publication
Microbiology is essential for the development of the circular economy, including in the areas of plastic and food waste. It allows the use of renewable bio-based resources (e.g. agricultural side streams and food processing side streams) and their conversion into products of value using microbial enzymes and wholecell processes such as anaerobic digestion, thereby addressing SDG 7 (affordable and clean energy), SDG 9 (industry, innovation and infrastructure) and SDG 12 (responsible consumption and production). Microbes in soil can contribute to soil health and regenerative agriculture (SDG 15: life on land). Microbiologists and chemical engineers can collaborate to make wastewater treatment less energy-intensive and help achieve SDG 6 (clean water and sanitation).
Open and broad collaboration is essential to realising the transition of our society from a linear to a circular economy, which is interlinked with the challenge of achieving climate neutrality. Microbiologists must engage the wider public, policymakers and industry to inform the debate on addressing grand challenges and showcase the positive impacts of microbiology for society as a whole.
---
Image credit: iStock/the-lightwriter