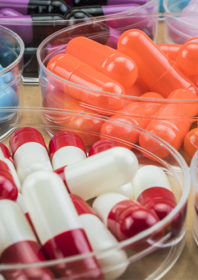 To view and print this document, you will need to download Adobe Acrobat Reader.
Antimicrobial Resistance
02 June 2017 publication
Increasing levels of antimicrobial resistance (AMR) mean that conditions such as tuberculosis, HIV and malaria are again becoming increasingly difficult to treat. Antimicrobial resistance also compromises the success of surgery, organ transplantation, childbirth and chemotherapy, making many treatments more risky. Antimicrobial-resistant infections cause over 700,000 deaths worldwide annually, and this number is set to grow. This briefing looks at the threat posed by AMR, and the human activities that are making the problem worse – such as the overuse of antibiotics in medicine, the proliferation of resistant microbes in care homes and hospitals, and the use of medically vital antimicrobials as growth promoters or prophylactics in livestock and crop production. The briefing also considers the actions needed to tackle the spread of AMR, including reducing non-essential usage of antimicrobials and investment in research to develop new antimicrobials and alternative antimicrobial therapies, and the steps that are already being taken by international bodies such as the WHO.