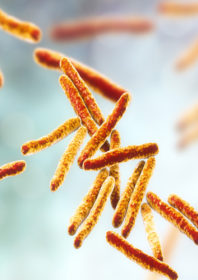 To view and print this document, you will need to download Adobe Acrobat Reader.
Tuberculosis Explainer
22 March 2019 publication
Tuberculosis (TB) is a debilitating multi-organ disease caused by the bacterium Mycobacterium tuberculosis. The most important form of the disease is pulmonary TB, an infection of the lungs and respiratory tract. Other types of TB include TB meningitis and miliary TB, which are associated with high mortality in infants and young children. The disease is usually treatable with antibiotics, but it remains the leading cause of death from a single infectious agent and a significant health threat worldwide due to the increasing prevalence of antibiotic resistance, difficulty of diagnosis and the absence of a wholly effective vaccine. In the UK, tuberculosis incidence remains high compared to most other Western European countries and the disease disproportionately affects the most deprived communities.