Annual Conference 2020
Issue: Arboviruses and their Vectors
06 August 2019 article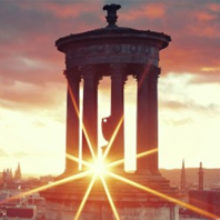 #Microbio20
30 March–3 April 2020 – Edinburgh, UK
The Microbiology Society celebrates its 75th anniversary in 2020. To mark the anniversary the Society's Annual Conference will – for one time only – be extended to a five-day event, from Monday 30 March to Friday 3 April 2020. This prestigious meeting will be held at the Edinburgh International Conference Centre (EICC).
Work is currently underway on programme development and the global line-up of expert speakers is being confirmed. The meeting will, as always, consist of symposia, workshops, forums, poster sessions and a trade exhibition. It is designed to offer ample opportunities for formal and informal networking for both early career and established microbiologists.
Fleming Showcase lectures
The Microbiology Society's Fleming Prize is awarded each year to an early career researcher who has achieved an outstanding research record within 12 years of being awarded their PhD. As part of the celebrations for the anniversary, Annual Conference will include an additional Fleming Showcase day on Monday 30 March 2020 and will be followed by the standard four days of scientific sessions.
The Fleming lectures will be used as an opportunity to formally observe the legacy of past Fleming Prize winners and has been organised by a committee of them, chaired by Sir Paul Nurse.
The following Fleming talks have been confirmed:
My life in science Paul Nurse Francis Crick Institute, UK
Genetic control of mosquitoes Luke Alphey The Pirbright Institute, UK
Predatory Bdellovibrio Bacteria – 58 years of understanding them as allies against AMR infections Liz Sockett University of Nottingham, UK
Visualizing bacterial nanomachines in situ by electron cryotomography Grant Jensen California Institute of Technology, USA
The expanding virosphere Edward Holmes University of Sydney, Australia
Palaeomicrobiology: what ancient DNA can tell us about pathogens from the past Mark Pallen Quadram Institute, UK
Orchestrating gene regulation across the genome and across the cell Stirling Churchman Harvard University, USA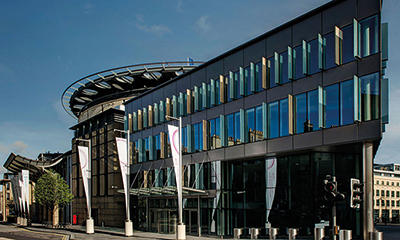 Abstracts
Annual Conference attracts over 1,600 attendees for the UK's largest annual gathering of microbiologists. It is designed to cover the breadth of microbiology research and its oral abstracts and posters reflect this comprehensive scientific programme.
Abstract submissions will be opening soon so don't miss out on this opportunity to showcase your microbiological work and research to this broad scientific community.
Annual Conference 2020 abstract submissions open week commencing 19 August 2019.
Submissions close on 9 December 2019.
Notifications of acceptances will be made from 14 January 2020.
Destination Edinburgh
The Society is returning to one of its most popular Annual Conference destinations. Edinburgh is globally recognised as a world-leading authority in the sciences and is home to some of the leading centres of microbiological research in Europe.
Annual Conference will take place at the EICC. This award-winning venue is a centre of excellence for world class events and conferences and is situated in the heart of Edinburgh. Its impressive facilities include adaptable auditoria, break-out suites and spacious exhibition and reception areas, which will all be for the exclusive use of the Microbiology Society and its delegates during the week of Annual Conference 2020.
Travel and accommodation
Visitors to Scotland's capital are served by two major railway stations, an airport providing UK and international flights and an extensive road network. See the event details on the Society's website for further information.
Edinburgh is a popular destination and the Society encourages all delegates to secure accommodation and to make travel plans as early as possible as hotel rooms fill-up quickly.
To support you in securing your accommodation we provide links to our booking and accommodation services via Reservation Highway. This travel and venue agency have secured negotiated rates at hotels to suit a broad range of budgets. If you require any further information for personal or group hotel bookings, please call 01423 525577 (during office hours) or email [email protected] at any time.
Conference Programme 2020
You can view the current 2020 programme on the Society's website, including a list of the invited speakers and their talk titles and abstracts. The scientific sessions will cover the following:
Main symposia:
AMR
Back to the future
Bacteroidetes
Bioproduction and biomaterials
Dynamic cell
Epigenetics
Exploring the eukaryotic tree of life
Marine microbiology
Novel eukaryotic drug targets
Outer layers of microbiology
Phage biology
Public health microbiology
Skin-full of viruses
Starve the (livestock) pathogen, feed the world
The secret life of mobile genetic elements
Toxins and antitoxins
Virus modulation of cell stress
Eukaryotic and prokaryotic forums:
Environmental and applied microbiology forum
Genetics and genomics forum
Infection forum
Microbial physiology, metabolism and molecular biology forum
Virology workshops:
Cell stress and viruses
Clinical virology
DNA viruses
Negative-strand viruses
Positive-strand and double-stranded RNA viruses
Retroviruses
Professional development sessions:
Bioinformatics
Entrepreneurship
Fellowship
Teaching in higher education
Unconscious bias
Visit the event page on the Society website to view all the information about the Annual Conference and follow the Twitter hashtag #Microbio20 for regular updates.
---
Images: rabbit75_ist/Thinkstock.
EICC.