News
Issue: Arboviruses and their Vectors
06 August 2019 article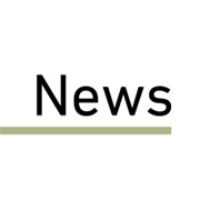 Annual General Meeting and Showcase of the Society's Achievements
The Society is pleased to confirm that this year's Society Showcase and Annual General Meeting will take place on 12 September 2019, at The Law Society, 113 Chancery Lane, London WC2A 1PL. Visit the AGM page of the website for more information.
Article and journal metrics
Microbial Genomics has received its first journal metrics and we would like to thank all our editors, authors and reviewers who have supported the journal since its launch in 2015. As a signatory to the San Francisco Declaration on Research Assessment (DORA) we believe that while metrics form part of a holistic assessment of research, no metric should be used in isolation to assess the value of research. To this end, we have created a page on the journals platform to show a range of metrics about all our journals.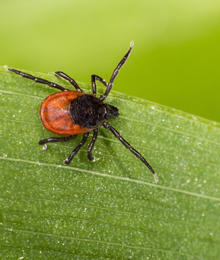 IMAV 2019: International Meeting on Arboviruses and their Vectors
5–6 September 2019, University of Glasgow, UK
Last call – if you work in this discipline, this Focused Meeting offers a unique opportunity to interact with arbovirus field experts from different disciplines very unlikely to meet outside such a meeting. If you haven't already registered, visit the event page to secure your place today.
Taxonomy profiles in Journal of General Virology and Microbiology
The Journal of General Virology publishes ICTV Virus Taxonomy Profiles – concise, review-type articles that provide overviews of the classification, structure and properties of novel microbes and individual virus orders, families and genera. The ICTV Virus Taxonomy Profiles include Parvoviridae, a family of small, resilient viruses that infect vertebrates including humans. Microbiology now also publishes Microbe Profiles, which include Pseudomonas syringae, a plant pathogen that is implicated in a range of diseases in annual crops. Visit the journals platform to find out more.
Grant deadlines
Date

Grant

1 September 2019

Travel Grant – for eligible members wishing to present at conferences or attend training events taking place between 1 October and 31 December.

Careers Conference Grant – to support Undergraduate Student members wishing to attend the Royal Society of Biology Bioscience Careers Day.

30 September 2019

ECM Forum Event Fund – for ECM members requiring sponsorship for local events.

1 October 2019

Education and Outreach Grants – for eligible members requiring support for projects to communicate or teach microbiology.

International Development Fund – for eligible members wishing to contribute to the development of microbiology in low- and lower-middle-income countries.

Research Visit Grants – for eligible members wishing to make a research visit to a collaborator.
For more information please visit the grants area of the website.
---
Image: ErikKartis/Thinkstock.