News
Issue: Fleming Prize Winners
20 October 2020 article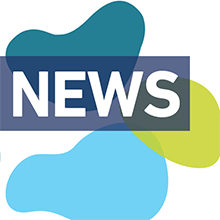 Why Microbiologists Matter
Why Microbiologists Matter: a digital celebration of the journeys of our members is a one-week digital event series designed to explore the impact of microbiologists' past, present and future that will be taking place on Monday 23 to Thursday 26 November 2020.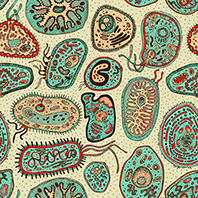 The week will include both the Fleming Prize Lecture 2020 and the Microbiology Society Outreach Prize Lecture as well as the Annual General Meeting. The events will span every career stage: from senior scientists to early career microbiologists and will host the final of the Sir Howard Dalton Young Microbiologist of the Year Competition.
You'll hear about quorum-sensing communication; palaeomicrobiology; orchestrating gene regulation; predatory Bdellovibrio sp. bacteria; the expanding virosphere and more. Content will range from viruses to bacteria to eukaryotes.
The week also includes content from this year's Fleming Showcase, which was originally scheduled to take place at our Annual Conference in April, to celebrate the Society's 75th anniversary.
Registration is now open and you can find out more on the digital events page.
Introducing our new digital hub focusing on 'New Frontiers in Microbiology'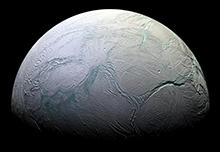 This year, to celebrate the Microbiology Society's 75th anniversary, we have launched a series of digital hubs that help showcase why microbiology matters, and are pleased to introduce the most recent of these hubs titled 'New Frontiers in Microbiology'.
As we have progressed through the 21st century, we have expanded and developed our understanding of how microbes are related to and interact with each other. Microbiology research has been, and continues to be, central to meeting many of the current global aspirations and challenges, such as maintaining food, water and energy security for a healthy population on a habitable earth.
We focus on three key areas: 'The every-growing tree of life', 'Synthetic biology' and 'Life on other planets', each of which comprise of additional resources and further reading, as well as a compilation of Q&As which expand on the research of microbiologists working in these fields.
Read more about our 'Why Microbiology Matters' project in the previous issue of Microbiology Today.
Microbiology Outreach Prize 2020 Winners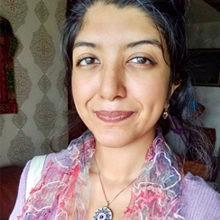 Sreyashi Basu (University College London, UK) and Sanjib Bhakta (Birkbeck, University of London, UK) were awarded this year's Microbiology Outreach Prize for their outreach initiative, 'Joi Hok', which has helped to educate the public about tuberculosis (TB) and effectively control the disease burden within the wider community. Find out more in this news story.
Sir Howard Dalton Young Microbiologist of the Year 2020: competition finalists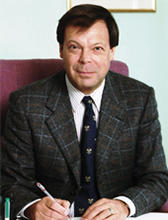 The Microbiology Society is pleased to announce the finalists of the 2020 Sir Howard Dalton Young Microbiologist of the Year competition. All finalists will deliver a 15-minute presentation on their research during our one-week digital event series, Why Microbiologists Matter.
Ekaterina Buzun
Newcastle University, UK
Amy Jacobs
National Institute for Biological Standards and Control and Imperial College London, UK
Vanessa Las Heras
University College Cork, Ireland
Abraham Lee
The Roslin Institute, University of Edinburgh, UK
Thomas O'Brien
University of Cambridge, UK
Aisling Towell
Trinity College Dublin, Ireland
Emily Warman
University of Birmingham, UK
Teaching microbiology in higher education resources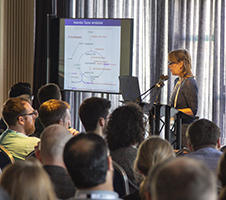 We have launched a new area within Mi Society dedicated to supporting members involved in teaching microbiology in higher education.
The online hub includes Teaching Microbiology in Higher Education Symposium presentations, resources developed by members, other information of interest and details about upcoming Microbiology Educators' Network meetings. These Zoom meetings are monthly opportunities for members to share best practices in teaching.
All resources and information in the hub have been reviewed by our Teaching Working Group. Members are invited to share their teaching resources by contacting us at [email protected].
Join Microbial Genomics' Early Career Microbiologists Board of Reviewers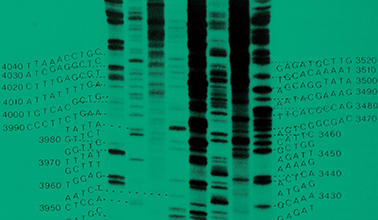 'Early career scientists contribute an enormous amount to the culture and future directions of microbiology research but this is sometimes uncelebrated. We want to recognise the enthusiasm and scholarship of ECMs by providing both a platform for contributing ideas, and valuable experience of the editorial process.'
Sam Sheppard, Deputy Editor-in-Chief of Microbial Genomics
Last year Access Microbiology launched its Reviewer Mentee initiative and this year we are extending the scheme to Microbial Genomics, forming an Early Career Microbiologists (ECMs) Board of Reviewers. As part of the Board, ECMs will be acknowledged as part of the journal and, as with all Reviewers for the Society's journals, have the option to have their review activities deposited in their ORCiD records.
Please see the Society's News page for more information on how to apply. Any applications should be received before the end of the month.
Grant deadlines
| | |
| --- | --- |
| Date | Grant |
| 1 December 2020 | Travel Grants for members presenting at conferences or attending short training courses from 1 January 2021. |
| 17 February 2021 | Harry Smith Vacation Studentships to support undergraduate research projects during summer 2021. |
For more information please visit the website (microbiologysociety.org/grants).