Focused Meetings 2018
Issue: Microbial Tools
15 May 2018 article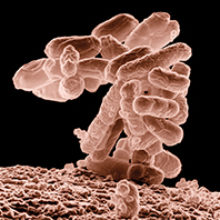 Registration now open
You can now register and submit your abstract for our 2018 Focused Meetings, which will be taking place all around the UK and Ireland between June and October. Places at these meetings are limited so we advise you secure you place as soon as possible, and please make a note of key dates for each meeting to avoid missing out on submitting your research. Society Conference Grants are available to members attending Focused Meetings. Find out more, including deadlines, here.
21–22 June 2018
University College Dublin, Ireland
Key topics:
Infection and immunity
Microbe

–host interaction

Microbe–host cross talk and signalling

Therapeutics and vaccine development for mucosal infections
Early bird rate ends: 14 June 2018
27–29 June 2018
Stamford Court, University of Leicester, UK
Key topics:
Biotechnology and non-conventional yeasts

Complex traits

Fundamental processes

Ecology and evolution

Yeast as human disease models
Early bird rate ends: 7 June 2018
2 July 2018
School of Veterinary Medicine, University of Surrey, UK
Key topics:
Emerging technologies for detecting and tracking pathogens and AMR

New and emerging viral, bacterial and parasitic infections of animals and humans

Novel and emerging antimicrobial resistance in animals and humans

Understanding global reservoirs of zoonotic diseases
Early bird rate ends: 27 May 2018
3–4 September 2018
St Catherine's College, University of Oxford, UK
Key topics:
Emerging and variant viruses

Host antiviral responses and virus immunomodulation

Molecular biology and genetics of avian virus replication

New and improved approaches to the control of avian viruses

Pathogenesis of avian viruses

Tropism and host range restriction
Abstract submission deadline: 24 June 2018
Early bird rate ends: 5 August 2018
10–14 September 2018
Riddel Hall, Belfast, UK
Key topics:
Ecology and bioindication

Functional traits, morphometics and novel analytical approaches

Palaeoecology and palaeoclimatology

Role of testate amoebae in microbial foodwebs and nutrient cycling

Taxonomic advances

Phylogeny and biogeography
Abstract submission deadline: 24 June 2018
Early bird rate ends: 12 August 2018
1–2 October 2018
Rochestown Park Hotel, Cork, Ireland
Key topics:
Animal microbiomes underpinning agriculture

Plant microbiomes underpinning agriculture

Methods for exploring microbiomes in agriculture

Soil microbiomes underpinning agriculture
Abstract submission deadline: 24 June 2018
Early bird rate ends: 21 September 2018
Call for Focused Meetings proposals 2019!
All of our Focused Meetings are the result of successful proposals submitted to our Scientific Conferences Committee by our members. These meetings are delivered in partnership with those members, and the Society is able to support all of the logistical and practical arrangements, leaving the scientific organisers to focus on the content of the meetings.
We are now in a position to welcome proposals for 2019 and beyond, and encourage submissions from our members and wider microbiology community for consideration during the next Committee meeting. The form and terms & conditions can be found on the Society website. The deadline for proposals is 11 June, and these can be submitted to [email protected]. Please ensure you approach the relevant Division before submitting to enable them to present your proposal at the Scientific Conferences Committee in July.
---
Image: Wikicommons