Mi Society – member opportunities and Roadshow 2019
Issue: Oceans
05 February 2019 article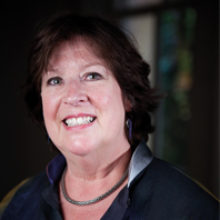 Mi Society is an online area that enables you to manage your membership the way you want to. It's the place where you can update your details, register to attend events, apply for grants and, most recently, a home for our Members' Directory that allows you to connect with your fellow members.
What next?
You, as a member, are at the heart of everything we do. As we develop, expand and strengthen networks available to our members, champion microbiology and reinforce our long-term sustainability, we need a dedicated platform where you can keep yourself up to date with all the latest opportunities to engage and tools that will enhance your professional development.
What's new in Mi Society?
Here's just some of what you will find when you next visit Mi Society:
Current opportunities – a dedicated area where you can see how you can get more involved with Society activities and, in some cases, give something back.
Networking opportunities – find out if any of the Society Champions, Society staff and other members will be at any upcoming events you are planning to attend.
Tools to support you – The stress toolkit, for example, for members giving guidance on how to access support when under pressure.
Member benefit highlights – We regularly showcase benefits that you perhaps don't know about so you can make use of these.
Log in to Mi Society when you next visit the website.
Roadshow 2019: Microbiology and our membership matters
As part of our commitment to developing, expanding and strengthening the vast networks and opportunities available to our members, the Microbiology Society is pleased to announce a series of events led by President Professor Judith Armitage FRS throughout the UK and Ireland in 2019.
As we attempt to reach the wider membership and bring members (and non-members) together locally, this is an opportunity to engage in interactive discussions, network with fellow local members and meet new President Professor Judith Armitage. The Microbiology Society Team will also be on hand to answer any questions that you might have.
By attending the Roadshow, you will learn more about how you can make the most of your membership, how you can get more involved with Society activities locally, projects that the Society is working with its members on and planned activities to celebrate our 75th Anniversary in 2020.
As she tours the country, Judith aims to make sure the voice of the Microbiology Society is heard. She hopes to meet members, both nationally and internationally, Presidents from sister microbiology societies, as well as other related societies. Judith believes this will ensure the Society continues to provide its members with the platform needed to ensure all areas of microbiology are supported.
All events are free to attend and are open to members and non-members.
Key dates*
12 March 2019: University of Leeds, UK
Keynote talk: Embracing the diversity of microbes and the diversity of microbiology, Professor Judith Armitage
13 March 2019: Newcastle University, UK.
Professor Judith Armitage
October 2019: Dublin, Ireland .
Keynote talk: TBC
November 2019: University of Plymouth, UK.
Keynote talk: TBC
November 2019: Location TBC
Keynote talk: Why microbiology matters in the food sector, Bizhan Pourkomailian, Global Restaurant and Distribution Food Safety Director, McDonald's
We are inviting requests from members to host a Roadshow in 2020, which will also form part of our 75th Anniversary celebrations. We are particularly interested in hearing from members who are in Wales, Norwich and Birmingham. For more information about the Roadshow please visit the website or contact Erin Taylor, Member Engagement Manager at: [email protected].
*To be confirmed – check the website for the latest details.
---
Image: Courtesy of the Royal Society.