News
Issue: The Microbiome
09 May 2017 article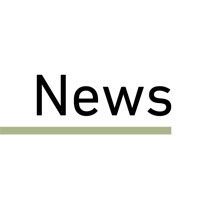 Annual Conference
Thank you to all those who attended, presented and helped organise our 2017 Annual Conference in Edinburgh – the turn-out was fantastic and exceeded expectations once again. You can watch our summary video of the event by visiting our YouTube channel.
Our Conferences team is already part-way through organising Annual Conference 2018, taking place 10–13 April at the ICC Birmingham. Find out more about the upcoming programme on the Annual Conference article.
Microbiology Society journals
This month, the Microbiology Society is celebrating 70 years of our journal, Microbiology. Society publishing is looking to the next 70 years, launching redesigned articles, implementing continuous publication, introducing journal-sponsored poster prizes, and publishing the first ICTV Virus Taxonomy Profiles. See the Publishing article for more information.
ECM Forum summer roadshow
The ECM Executive Committee is touring the country over the summer to meet Forum members and share their plans for the next few months. This will be a great opportunity for early career researchers to meet members in their local area. To find out more, please see our website.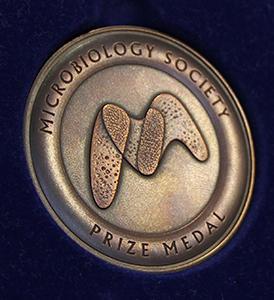 Prize Lecture nominations
Nominations are still open for the Society's Prize Lectures. Our Prizes recognise significant contributions to the field of microbiology by any researcher, regardless of background or location. Find full details and nominate an outstanding microbiologist before 7 June on our website.
Society-Supported Conference Grants
Running your own event? Why not apply for a Society-Supported Conference Grant to cover some costs of your invited speakers? Our second round of submissions closes on 12 June 2017. Read more on our website.
Focused Meetings 2018 proposals
The deadline date for Focused Meeting proposals for our 2018 series is 12 June 2017. Find out more on our website.
Policy consultation responses
Over recent months, the Society has responded to several UK Parliamentary and Government science policy consultations. Jointly with the Society for Applied Microbiology, we responded to the House of Commons Science and Technology Committee's Genomics and Genome-editing inquiry. The Society also contributed to the Royal Society of Biology's responses to the Science and Technology Committee's Closing the STEM skills gap inquiry and the UK Government's Building our Industrial Strategy consultation. Information about our responses and opportunities to inform them is available on our website, in the monthly newsletter, or by contacting our Policy Officer.
Updated educational resources
Alongside a refresh of our education website, Microbiology Online, the Society has updated some educational resources to provide students and teachers with the most up-to-date and relevant information. Fact files on tuberculosis, cholera, H1N1 influenza, HIV & AIDS, antibiotic resistance, and influenza have all been updated to cover the latest research developments in these areas. Also refreshed are some of our comics, which cover topics such as handwashing, brushing teeth, the discovery of yeast and antibiotic resistance.
Our range of resources, aimed at primary to post-16 students, is carefully targeted to meet curriculum requirements and fit in with the specifications for science. Single copies of non-chargeable resources are free to anyone involved with teaching microbiology in the UK and Ireland. Classroom sets of these resources, along with single copies of chargeable resources, are available if you have a School Membership of the Society.
Download the new resources now from www.microbiologyonline.org or contact [email protected].
Grant deadlines
| | |
| --- | --- |
| Date | Grant |
| 1 June 2017 | Travel Grants – for eligible members wishing to present at a conference or attend a short course between 1 July and 30 September. |
| 1 September 2017 | Travel Grants – for eligible members wishing to present at a conference or attend a short course between 1 October and 31 December. |
| 30 September 2017 | ECM Forum Event Fund – for ECM members wishing to host a local event from 1 May onwards. |
| 1 October 2017 | Research Visit Grants – for eligible members wishing to visit a collaborator from 1 December onwards. |
| | International Development Fund – for eligible members wishing to contribute to microbiology development activities in low-income economy countries from 1 December onwards. |
| | Education and Outreach Grants – for members wishing to conduct a microbiology teaching, outreach or public engagement activity from 1 December onwards. |
Deaths
It is with regret that the Society announces the passing of Mr John S. Page FCA, who joined the Society in 1982 as an Honorary Member.
Please contact [email protected] if you wish to notify the Society of the death of a member whose details can be included in this section.
Contributions and feedback
The Society welcomes contributions and feedback from members. Please contact [email protected] with your ideas.
Benjamin Thompson
Head of Communications
[email protected]