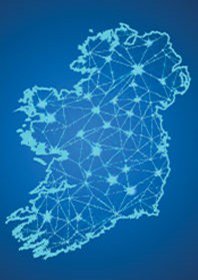 To view and print this document, you will need to download Adobe Acrobat Reader.
Science For Ireland: Time for an Ambitious Research and Innovation Strategy
28 April 2022 publication
As a follow-up to our position statement 'Science for Ireland: Propelling Research and Innovation Success', we have written an open letter to the Irish Government on their research and innovation strategy. The Microbiology Society has 270 active members in the Republic of Ireland, and over 430 on the entire island of Ireland, all of whom are affected by the issues that we highlight in this letter.
While a lot has changed since our position statement, we believe that there is still room for improvement. Research and development intensity is low by international standards and has significantly fallen as the Irish economy has grown. Existing policies concentrate the majority of funding in areas deemed likely to yield greatest economic or commercial impact, and neglect to adequately fund basic, curiosity-driven research that advances scientific understanding. This has led to a lack of depth, breadth and adaptability in the research base, and threatens Ireland's ability to retain home-grown, or attract international talent.
To address these concerns, we set out an ambitious vision for Irish research that calls for:
More investment and a more balanced allocation of funding along the innovation pipeline, from basic through to applied research
More competitive career opportunities
Collaboration across borders and with experts to ensure Ireland is equipped to tackle future crises
The issues and recommendations highlighted in this statement go beyond the remit of microbiology. We are therefore calling for support from stakeholders and organisations affected by these issues to reinforce our message and strengthen our impact. If you would like to demonstrate support by co-signing this letter, please email [email protected]
Co-signatories:



You can download the open letter, and read the accompanying news story.