Microbiology Society Summary of Views - 'Nature and Us' Survey
05 May 2022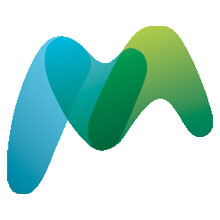 The Microbiology Society submitted a written response to the Natural Resources Wales 'Nature and Us' survey on the future of Wales' natural environment and the societal changes needed to protect nature. Natural Resources Wales is the principal advisor to the Welsh Government, industry and the wider public about issues relating to the Welsh environment and its natural resources. The aim of the 'Nature and Us' initiative is to develop a shared vision for the year 2050 and consider the changes that need to be made by individuals and the Welsh government to secure a sustainable future.
In our response, we answer selected questions from the survey where we believe our input to be most valuable. We consider the impact of individual actions on the environment, how society's relationship with nature needs to change, and how the country can move forward to protect the natural world. Key themes include renewable energy generation, public transport infrastructure, environmental stewardship and recycling.
We note that our response reflects the views expressed by fourteen individuals who responded to our call for input and shared their views on key issues that matter to them. Therefore, it is not our intention to speak on behalf of the whole microbiology community. Rather, we highlight the perspectives of our respondents and provide scientific context and recommendations.