Schoolzone: The Culture Collection of Algae and Protozoa
08 May 2012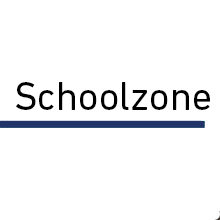 Would you like to see glow-in-the-dark algae? Would you like to see green, tailed cells swimming in spirals through still water? How about growing these micro-organisms yourselves? Well you can! In just a few weeks and in your classroom.
The Culture Collection of Algae and Protozoa
(CCAP) at the Scottish Marine Institute (www.smi.ac.uk) has designed a culture kit with all you need to culture samples of two types of algae, one freshwater and one marine. Euglena gracilis is green like a land plant, but is found in freshwater ponds and uses its whip-like flagellum to propel itself through motionless water. Pyrocystis lunula is a bioluminescent dinoflagellate that lives in the ocean and although in the daylight it is a dull brown colour, it can glow bright turquoise in the dark. This luminescent function is not fully understood but it is likely to help deter predators. Shaking the sample during its dark phase induces this luminous response. The CCAP culture kit has been designed to accompany the recently launched Society for General Microbiology publication Algae: a practical resource for secondary schools. Euglena gracilis is used in Practicals 2, 4 and 5, and Pyrocystis lunula is used in Practical 3 in the resource. The CCAP kit includes an instruction leaflet on culturing and everything necessary to make the growth media to provide the algae with the nutrients they need to thrive. UK secondary schools can purchase the culture kit for £29 (including P&P) from www.ccap.ac.uk.
The Collection and biodiversity
CCAP is housed in purpose-built laboratories within the Scottish Marine Institute near Oban in the west of Scotland with direct access to coastal waters. The Collection contains about 3,000 living strains of microalgae, cyanobacteria, seaweeds and protozoa from marine, freshwater, hypersaline and terrestrial environments, making it the most taxonomically diverse microbial culture collection in Europe. New strains are continually being added to the Collection, found for example, in local seawater samples, collected on polar research cruises, or donated by external scientists. Some cultures, however, have been in the collection for over 90 years having been isolated by the founder E.G. Pringsheim in the early part of the 20th century. As part of its core work, CCAP is currently sequencing and identifying 'barcode' marker genes for all its strains to help sort out the complicated taxonomy of algae and protozoa species. Taxonomy is the science of identifying, naming and classifying organisms.
The Collection as a service
CCAP acts as a service culture collection, providing biological materials, bioinformatics data, advice and services to the scientific community worldwide. Strains can be ordered directly online from our website (www. ccap.ac.uk), and every week cultures are sent from Oban to academic research laboratories, biotechnology companies and aquaculture establishments all over the world. If an algal strain is part of a patent, it must be deposited in a recognized culture collection for 20 years. CCAP is an International Depository Authority (IDA) of Micro-organisms for the Purposes of Patent Procedures and Regulations. In the past few years, with the need to identify sustainable biofuels as an alternative to fossil fuels and increased interest in algal biotechnology, CCAP has seen an exponential rise in the number of patent strains deposited as researchers try to find the biodiesel 'super-strain'.
Training
CCAP run two short CPD courses to help match the growing interest in algae and the need to train research staff and postgraduate students in the specialized techniques involved in culturing, maintenance and DNA extraction. For more information on these and other courses offered by SAMS, visit www.smi.ac.uk/education/short-courses.
Christine Campbell is Marine Curator at Culture Collection of Algae and Protozoa (CCAP)