Building Communities Committee
Reporting to Council, the Building Communities Committee is responsible for driving content themes for events, journals, Microbiology Today and other activities to support the Society's three main strategic objectives. The Committee will work with relevant working groups and staff to ensure that activities delivered are in line with budget.
The co-Chairs of the Building Communities Committee are as follows: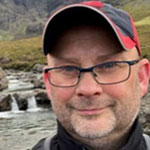 ​Professor Paul Hoskisson
University of Strathclyde
co-Chair of Building Communities Committee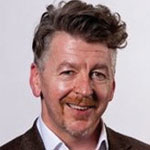 Dr Stephen Smith
Trinity College Dublin
co-Chair of Building Communities Committee
Terms of Reference

Building Communities Committee Terms of Reference 2021
Building Communities Committee Membership 2021:
Paul Hoskisson - University of Strathclyde
Stephen Smith - Trinity College Dublin
Gill Elliott - University of Surrey
Anastasios Tsaousis - University of Kent
Ed Louis - University of Leicester
Enas Newire - University College London
Gavin Thomas - University of York
Gerald Barry - University College Dublin
Joan Geoghegan - Trinity College Dublin
Joanna Parish - University of Birmingham
Martin Welch - University of Cambridge
Michael Macey - Open University
Michael Ukwuru - Federal Polytechnic Idah
Paul Duprex - University of Pittsburgh
Paz Aranega Bou - Public Health England
Rebecca Weiser - Cardiff University
Craig Williams - University of the West of Scotland
Kalai Mathee - Florida International University
Sam Sheppard - University of Bath
Sheila Patrick - Queens University Belfast
Stephen Griffin - University of Leeds
Deirdre Devine - University of Leeds
Yinka Somorin - Queens University Belfast
---
Thumbnail: iStock/ADragan.
Terms of reference: iStock/Gajus.