Activation of antibiotic production in Streptomyces venezuelae using co-culturing methods
Posted on December 17, 2019 by Megan Bradley and Lorena Fernández-Martinez
Each year, the Microbiology Society awards a number of grants that enable undergraduates to work on microbiological research projects during the summer break. Over the next few months, we'll be posting a series of articles from members who were awarded Harry Smith Vacation Studentships this summer. This week is Megan Bradley, a third year Biotechnology student at Edge Hill University, UK.
From the student: Megan Bradley
I performed antimicrobial assays to test for antimicrobial production when Streptomyces venezuelae and my three unknown soil bacteria were co-cultivated. I also performed my own PCR reactions, gel electrophoresis and 16S rRNA DNA Sanger sequencing on my three unknown soil strains to be able to identify them.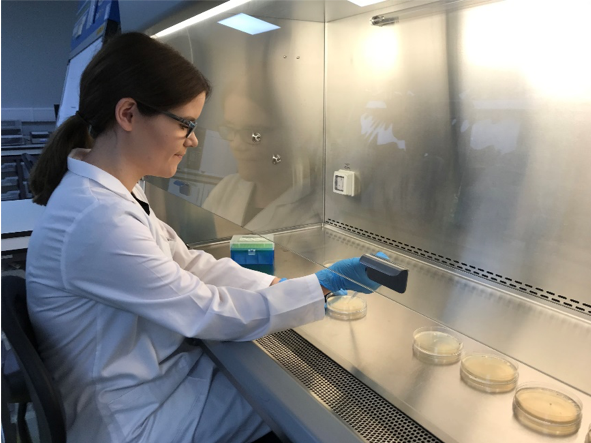 My antimicrobial assays against Micrococcus luteus after co-cultivation of S. venezuelae with the three soil bacteria showed that one soil bacterium was able to trigger antibiotic production and one soil bacterium was able to inhibit antibiotic production in S. venezuelae. The third soil bacteria did not have an effect on antibiotic production in S. venezuelae.
When the antimicrobial assays were carried out against Escherichia coli there was no antibiotic activity from any of the co-cultivations. The results from my 16S rRNA DNA sequencing showed that two of my soil strains were Bacillus species and the other soil strain was a Viridibacillus. We also found that the signal responsible for triggering either production or inhibition of the antibiotic in S. venezuelae was secreted to the media by the soil bacteria.
For my final year research project, I am going to co-cultivate S. venezuelae with other strains isolated from soil and test for production of antimicrobial activity. I would also like to find out what compound is given the antimicrobial activity in S. venezuelae and what signal produced by the soil strains triggers this production or inhibition.
From taking part in this internship, I believe that my confidence has increased within a lab environment and it has solidified my opinion on wanting to pursue a career within a microbiology lab setting.
From the supervisor: Dr Lorena Fernández-Martínez
Hosting Megan for the last eight weeks has been a very rewarding experience and one that I highly recommend. It has been great to see Megan grow in confidence as the weeks have passed, and seeing the studentship spark her interest in a research career has been incredibly refreshing. Megan has worked very hard in the lab; her lab skills have significantly improved over her studentship and I am really proud of her. Megan has managed to generate really interesting preliminary data which will be followed up in my research group.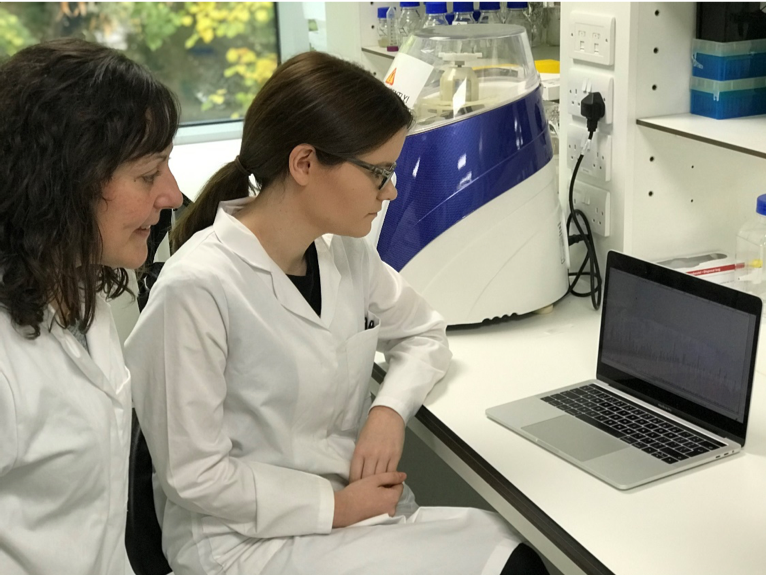 I have recently started my own research group and the Harry Smith Vacation Studentship has provided me with the opportunity to host a very capable student who has generated the necessary preliminary data to take this project further. It was a pleasure to work with Megan and it was fantastic to see her excitement about interpreting results and designing new experiments grow over the weeks!