Bacterial Bounty: Exploring new microbes in diverse environments
Posted on October 31, 2023 by Clare Baker
Each month, the Microbiology Society publishes the International Journal of Systematic and Evolutionary Microbiology, which details newly discovered species of bacteria, fungi and protists. Here are some of the new species that have been discovered and the places they've been found.
Welcome back to the Microbiology Society's International Journal of Systematic and Evolutionary Biology blog – 'New to Science'. We can't quite believe that it's the penultimate blog of the year!
As it's Halloween we looked to find you some festive origins of novel microbes. We unfortunately failed to get you a pumpkin, but will an eggplant do? Sphingobium agri is a Gram-stain-negative, short rod-shaped bacterial strain isolated from rhizospheric soil of eggplant. The novel strain was found during investigations of bacterial biodiversity in Anseong, South Korea.
Our next location is also in the ground, the sediment of a mangrove ecosystem in Futian Mangrove National Nature Reserve in Shenzhen, Guangdong Province, PR China to be exact. Mangroves are intertidal ecosystems that are widely distributed along tropical and subtropical coastlines. These environments are characterised by changing salinity and levels of water which contributes to a diverse range of organisms including bacteria which account for 80% of the biomass in the ecosystem. A new part of that 80% are our new microbes, Shewanella ferrihydritica and Shewanella electrica, which are capable of using Fe(III) as an electron acceptor during anaerobic growth.
We are keeping with the plant theme and moving to Gyeonggi Goyang-si, South Korea, and looking at Liriope platyphylla, a medicinal plant. A lack of research on the bacterial diversity within the fruit of L. platyphylla motivated researchers to investigate the culturable bacterial community in the fruits. This led to the discovery of Mesorhizobium liriopis, a facultative anaerobic and Gram-negative bacteria. The discovery of M. liriopis could offer fundamental insights to benefit food and medicinal industries as the fruits of L. platyphylla are known to have antibacterial, immunomodulatory and antiviral effects. M. liriopis joins the genus Mesorhizobium, which are known to cause nodules in legumes where nitrogen fixation is performed. If you remember your nitrogen cycle, you will know that nitrogen fixation plays an important role in restoring lost nitrogen in ecosystems. These bacteria allow molecular nitrogen to be reduced to ammonia and assimilated into amino acids.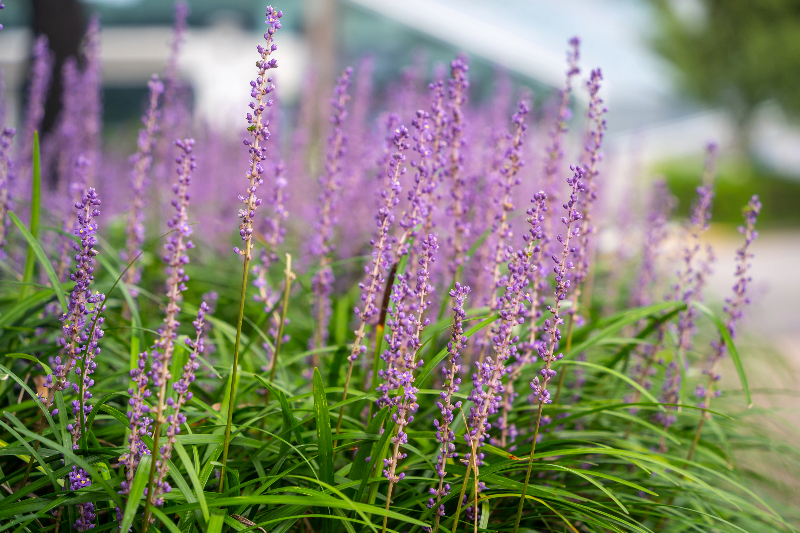 The next new discovery starts with a citizen science project. Lactobacillus isalae is a novel strain of the genus Lactobacillus which was isolated from the vagina of a healthy participant in a large-scale citizen science project on the female microbiome called 'Isala' (I'm sure you can now guess the origin of our new microbe's name). The participant was 26 years old and lived in the Antwerp metropolitan area, Belgium. In the vagina, four species of lactobacilli are typically found in high abundances, namely Lactobacillus crispatus, Lactobacillus iners, Lactobacillus jensenii and Lactobacillus gasseri. At least one of these species is present in up to 80 % of women and dominance of lactobacilli is considered to be an optimal vaginal state.
And finally, we move across the pond to America for two new species, Amygdalobacter indicium and Amygdalobacter nucleatus. These anaerobic Gram-positive bacteria were isolated using cultivation-based methods from endometrial biopsy samples from multiple studies across the USA. Four strains were isolated across the studies, which represent one novel genus and two novel species. Three of the strains were identified in studies that investigated subclinical pelvic inflammatory disease and characterised alterations in immune cell populations and genital tract microbiota after the initiation of contraception in Pittsburgh, PA, USA. The final strain was isolated from a vaginal swab from a study which aimed to isolate and characterise novel isolates from the human vagina, in Seattle, WA, USA.