Black History Month: celebrating the work of black microbiologists
Posted on October 23, 2020 by Ellen Hinkley
This is the third in our series of Black History Month blog posts, in which we're examining how black microbiologists have shaped the field of microbiology. In this post, we'll highlight some of the work and achievements of Anna Epps, William Augustus Hinton and Michael Sulu.
Anna Epps
Professor Anna Epps, the daughter a teacher and a physician, was born in 1930 in New Orleans, USA. At just 16, she embarked on a degree in zoology at Howard University in Washington, D.C. After graduating, however, her accelerated academic progress became an unexpected obstacle in her plan to follow her father's footsteps into a medical career; she was rejected from two medical schools on the basis that she too young and a woman.
Returning to New Orleans, Epps gained experience as a clinical technician and subsequently undertook a master's degree in microbiology, which she studied for alongside her work as an instructor and Acting Head of the Medical Technology Department at Xavier University in Ohio.
By 1966, she had returned to Howard University to complete a PhD in Zoology and stayed on to become Assistant Professor of Medicine and Microbiology, researching tropical and infectious diseases until 1969, when she relocated to Tulane University in New Orleans. Here, Epps developed the Medical Education Reinforcement and Enrichment Program (MEdREP) to help minority students and those that were otherwise disadvantaged to prepare for MCAT exams and gain experience in the laboratory. This had a tangible effect on rates of admission: a 1976 comparison showed that significantly more applicants that had participated in the programme received an offer at a health professional school compared to those that had not participated.
Epps went on to write 'Increasing Minority Participation in the Health Professions—The Problem of Under-representation and An Inventory and Analysis of Effective Strategies and Problems', commissioned by Institute of Medicine, National Academy of Sciences. In 1994 she became a professor at Meharry Medical College, went on to become the first African American woman with a PhD to become Dean of a US School of Medicine there and eventually became President and CEO of the college.
William Augustus Hinton
Professor William Augustus Hinton was a pioneer in the understanding and treatment of syphilis and became the first African American professor at Harvard University. The son of formerly enslaved parents, Hinton faced racial prejudice which significantly impacted his career, in particular when he applied to medical internships despite being awarded two prestigious and competitive scholarships during his medical degree and graduating early from Harvard Medical School.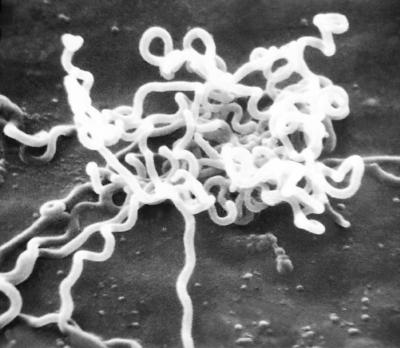 Against these odds, Hinton worked in a voluntary, junior role at a pathology laboratory and worked his way up to Director of the Laboratory Department of the Boston Dispensary and Chief of the Wasserman Laboratory of the Massachusetts Department of Public Health. Alongside this work, which he continued until his retirement in 1953, Hinton returned to Harvard to teach preventive medicine and hygiene, where he became an expert in syphilis research. In 1936, he published the first medical textbook by a black American, Syphilis and Its Treatment, and developed a diagnostic test for syphilis, which became known as the Hinton test and was endorsed by the U.S. Public Health Service. On the eve of his retirement in 1953, Hinton was promoted to Clinical Professor of Bacteriology and Immunology at Harvard University, making him the first African American professor in the university's history. In addition to these achievements, Hinton worked to increase opportunities for women, establishing a women's only laboratory technicians' training school, and his own daughter went on to co-develop Mueller-Hinton agar.
Michael Sulu
Dr Michael Sulu is a Senior Teaching Fellow at University College London (UCL) in the Department of Biochemical Engineering, and has recently been investigating food metabolism, microbial fermentation processes including yeasts, algae and mammalian cells and viral/vaccine production processes. Sulu describes himself as "an avid science communicator with interests in public engagement" and has taken part in the Bright Club and Science Showoff schemes, given a lunch time talk at the Wellcome Trust and participated in Q&As about his research at the Royal Institution.
Sulu is Co-Chair of UCL's Race Equality Steering Group where he works towards "supporting staff at lower grades, raising awareness of institutional problems and holding people accountable for them, as well as, highlighting the amazing work other members of the institution do, to promote equity for both staff and students."