Meet the Young Microbiologist of the Year finalists: Ekaterina Buzun
Posted on October 26, 2020 by Microbiology Society
The Sir Howard Dalton Young Microbiologist of the Year Prize is awarded by the Society each year. The prize recognises and rewards excellence in science communication by a Microbiology Society member who is a postgraduate student or postdoctoral researcher, having gained their PhD in the last two years. The young scientists on this shortlist will give a 15-minute presentation at the Why Microbiologists Matter event on Wednesday 25 November. In the run-up to the event, we will be getting to know the finalists.
Prokaryotic Division finalist: Ekaterina Buzun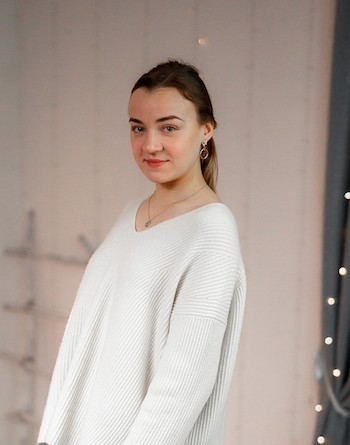 Current position: 4th year PhD student, Newcastle University
Title of talk: Type 9 secretion of glycoside hydrolase enzymes in a gut Bacteroides enables 'sharing' during glycan metabolism
Research interests: I am interested in how members of the gut microbiota interact with each other and how this affects the host. Currently, I am looking at how gut bacteria degrade complex sugars of both dietary and microbial origins, and how they share (or don't!) breakdown products.
Theme of talk: Bacteroides species play a prominent role in the breakdown of complex carbohydrates in the human gut. Some Bacteroides species are able to degrade a glycan called alpha-mannan, which is part of the cell wall of fungi such as Saccharomyces cerevisiae. My recent work shows that Bacteroides salyersiae, deploys a 'sharing' mechanism of fungal mannan utilisation, in contrast to previously published work. This strategy involves using the Bacteroidetes-specific Type 9 Secretion System to transport enzymes to the outside of the cell and allows other members of the gut microbiota to use fungal cell wall as a food source.
If I was not a microbiologist, I would be… A pâtissier. I've been baking since I was 10. I generally enjoy combining ingredients to see what happens, experimenting with flavours, and developing my baking skills. I also really like making my desserts look aesthetic.
Ekaterina's talk will take place during Why Microbiologists Matter on 25 November. For more information about the event, or to register, visit the event page. Stay tuned for more finalist profiles in the coming weeks.