Characterisation of the telomere maintenance protein MTC3, a yeast homologue of mitochondrial cytochrome oxidase subunits
Posted on December 16, 2021 by Microbiology Society
Each year, the Microbiology Society awards a number of grants that enable undergraduates to work on microbiological research projects during the summer vacation and provide early and mid-career scientists the opportunity to gain supervision experience. Over the next few months, we'll be posting a series of blogs from members who were awarded Harry Smith Vacation Studentships in 2021. This week is Associate Professor Dr Gavin McStay and undergraduate student Jared Darcy, Staffordshire University.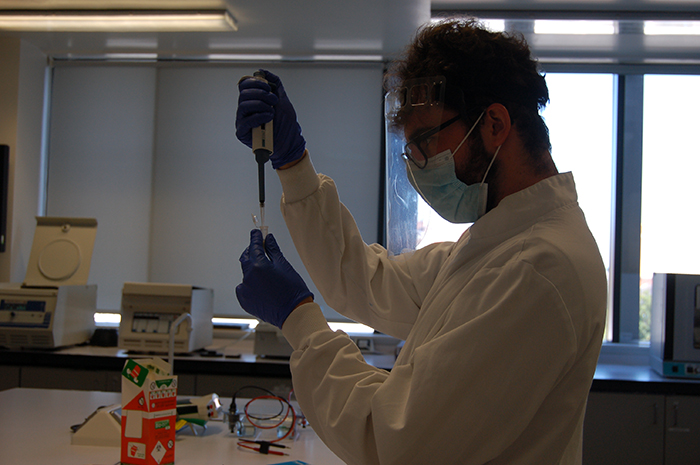 From the student: Jared Darcy
The aim of the project was to study a recently identified protein subunit of cytochrome oxidase, MTC3 (Maintenance of Telomere Capping gene 3). This gene has been thought to have some involvement in the final stage of aerobic respiration. I wanted to compare the effects of various stimuli on mitochondrial respiration and expression on various mutations of budding yeast (Saccharomyces cerevisiae). I also wanted to identify certain properties of MTC3, namely its localisation, and any role it may have in communication between the nucleus and the mitochondria within the cell.
I performed a variety of tests on several strains (mutants which had a particular gene related to the cytochrome oxidase pathway deleted) to compare their performance with their wild-type counterpart, that is, the strain that occurs most in nature.
I would test the growth of these strains, at several dilutions, on different agar media to stimulate various environmental challenges and observe their progress over several days. One such notable example was the use of ethanol/glycol media as this would create stress on mitochondrial function and lead to smaller colonies forming than what would be considered normal.
I also cross-bred these strains and used them in transformation experiments with the goal of altering their genetic make-up in a bid to see how MTC3 is affected when a gene that is known to be involved in respiration is also deleted. Other genetic manipulation techniques were also applied; one such involved obtaining plasmids from the strains and inserting them into others with the same goal in mind. This involved culturing a species of bacteria with the COX5a gene inserted into it through genetic manipulation. Once the plasmids from these cells were extracted, I then used electrophoresis to separate the plasmids and expose the plasmid containing the correct gene. This was then transformed into other yeast strains to compare the effects of this addition.
One of the most significant findings was the yeast mutant of interest (ΔMTC3, which means that the MTC3 gene was deleted from the genetic sequence) displayed the same growth behaviour as the wild type (W303) when grown in cultures in the presence of ethanol and glycerol (when the same gene involved in respiration was removed from each strain). This could suggest that MTC3 is more involved in the biology of telomeres as opposed to being directly involved with the cytochrome oxidase pathway.
When testing growth on Manganese Chloride, the strain with MTC3 deleted seemed to grow slower in the presence of ethanol and glycol than the wildtype (BY74741). Similarly, treatment with hydrogen peroxide, ΔMTC3 also grew slower than the wildtype which could indicate that cells without MTC3 are more sensitive to hydrogen peroxide.
Analysis of the MTC3 deleted strain and the wildtype BY mitochondria using the Bradford Protein Assay yielded similar results, which suggests the strains have a similar protein concentration. This could suggest that the deletion of the MTC3 doesn't affect any other proteins within the mitochondria; that is, the deletion of MTC3 doesn't seem to interfere with any proteins involved in the oxidative phosphorylation pathway.
Further analysis of the proteins, specifically looking at cytochrome spectra, both ΔMTC3 and BY showed similar absorbance peaks between 450 and 650 nanometres, this could reinforce the notion that the deletion of MTC3 doesn't affect any notable proteins within the mitochondria.
This project has been instrumental in developing my practical skills. This past year I have been lucky enough to participate in laboratory practicals on various occasions, however I needed to spend more time in a lab environment as I was not confident with the use of some of the equipment. Being able to spend more time in this environment has allowed me to become more familiar with my surroundings so that I can work to the best of my ability. I think this project has equipped me with a lot of experience when it comes to project management. During the project, I have refined a lot of my soft skills (time management, communication of ideas, public speaking etc.). These transferrable skills will be vital along my career journey, I feel that this project has helped prepare me for my final year project and any work I do beyond my degree.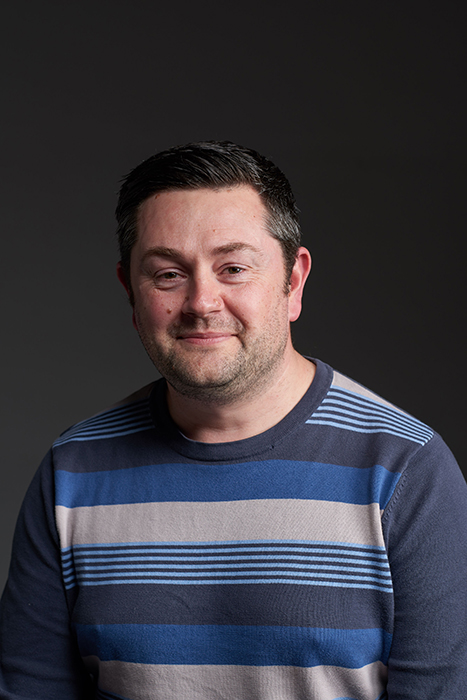 From the supervisor: Dr Gavin McStay
This was the first undergraduate summer student I have supervised who has been externally funded at Staffordshire University, UK. This has given me the opportunity to understand the system for acquiring funding and managing budgets, especially in the wake of the COVID-19 pandemic and Brexit, which seem to have caused disruption to supplies. This meant we had to devise alternative methods and experiments to answer some questions related to the project. Also, Jared was working with another undergraduate student who had a related project and gave me the opportunity to understand how two undergraduate students with independent projects can support each other and enable them to develop their experimental design, data interpretation and laboratory techniques. This type of peer-to-peer learning was very effective and gave me the opportunity to be quite hands off with techniques and spend more time discussing concepts and experimental design.
Applications for our 2022 scheme are now open and will close on 20 February 2022. Find out more and apply on our website . For any questions, please contact [email protected].