From Coral Reefs to Mount Everest: New Microbes Found at Sea and on Land
Posted on June 1, 2022 by Microbiology Society
Each month, the Microbiology Society publishes the International Journal of Systematic and Evolutionary Microbiology (IJSEM), which details newly discovered species of bacteria, fungi and protists. Here are some of the new species that have been discovered and the places they've been found.
With a month off in April for Annual Conference, we have an even more extensive number of newly discovered microbes this month, including new species and even a new genus. Bacteria are the most common discoveries in May, but we look also at an entirely new yeast species which has been identified.
The first source of new microbes is at sea, as a new actinobacterium strain has been isolated from a stony coral sample collected from the Sanya Sea in the Hainan province of China. Actinobacteria are considered to contribute to coral health due to their ability to produce antibiotics, such as Nocardioides and Streptomyces. This new strain, Nocardioides coralli joins the eleven other Nocardioides species isolate from marine environments. Although this research looked only at Nocardioides, a novel strain from the genus Streptomyces, Streptomyces barringtoniae, was also isolated from the rhizosphere of a plant, this time with antioxidative potential.
Plants have been the source of further findings this month, including of two strains representing an entire new ascomycetous yeast species, Hyphopichia xiaguanensis. The species joins other members of the Hyphopichia genus which have primarily been isolated directly from insects or insect-based habitats such as forest soil.
In a less pleasant, but interesting turn, an entire novel genus, Pararoseburia lenta, from the family of obligate anaerobic bacteria, Lachnospiraceae has been identified in the faeces of a healthy adult human. The new strain is the first of the new genus to be identified, and joins other obligate anaerobic bacteria found to inhabit human and mammal gastrointestinal tracts. Several other new microbes have been isolated from waste products of all forms this month, including novel strains Bacteroides propionicigenes from human faeces, and Chryseobacterium faecale from camel faeces.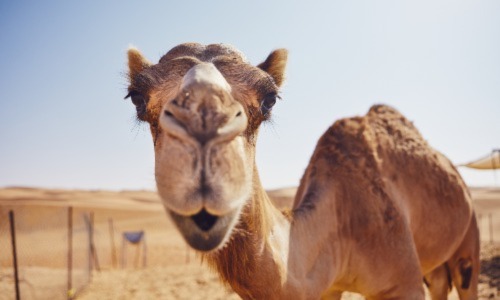 Other forms of waste were also sources of new microbes with yet another actinobacterium having been identified, this time an entirely new species of Nocardioides, Nocardioides alcanivoran. The species was isolated from a plastic polluted soil sampled from an abandoned landfill in north-eastern Germany and found to have hexadecane-degrading properties.
Staying on land, or rather air, a novel bifidobacteria, Bifidobacterium mizhiense, has been isolated from the gut of a honeybee. And finally, remaining at altitude, a novel bacterial strain, Sphingomonas radiodurans, of the genus Sphingomonas, has been isolated from moraine from the north slope of Mount Everest at 5500m above sea level.