From parasites to plastics: new microbes discovered this month
Posted on January 30, 2023 by Clare Baker
Each month, the Microbiology Society publishes the International Journal of Systematic and Evolutionary Microbiology, which details newly discovered species of bacteria, fungi and protists. Here are some of the new species that have been discovered and the places they've been found.

The first new bacteria we will be taking a closer look at this month are found close to home. Allobaculum mucilyticum and Allobaculum fili, were discovered as part of a large study to identify species associated with inflammatory bowel disease. They are part of the family Erysipelotrichaceae, a largely understudied family of bacteria. The next stop on our digestive journey is the gallbladder of two species of fish found in the East China sea. Two fish, Neobythites sivicola and Saurida elongate, are the hosts to our newly discovered Myxozoa, Ceratomyxa mai. This species is named after Professor Chenglun Ma (Chongqing Normal University) in recognition of his significant contribution to the knowledge of fish parasites in China.
Staying with an underwater theme, our next new species was found on sea plastic found in the shallow waters of the Mediterranean sea. The bacteria, Maritalea mediterranea was found on a PET bottle as part of a study on the microbial communities that inhabit the sediments trapped in plastic residues in marine environments. Colonies are shiny, circular and smooth and are, as you may have guessed, named after the Mediterranean sea from where they were found.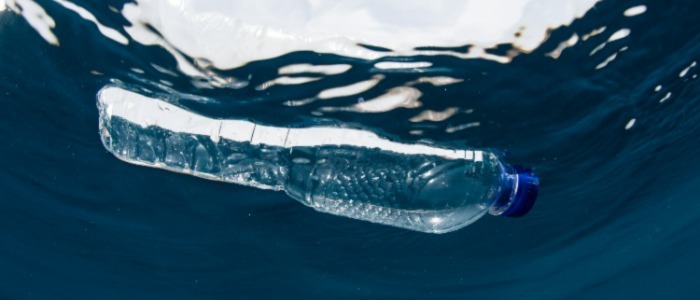 © iStock/Velvetfish
It's a big month for Wrexham as not only did their men's football team draw against Sheffield United, they were also the origin of a new bacterial discovery. Solid waste was sampled from Wrexham and Rouaben landfill sites and their communities of micro-organisms analysed. The sugar fermenting novel bacteria Lutispora saccharofermentans was then isolated from the sample. The discovery of this new bacteria bring scientists closer to understanding the functional diversity, and physiology, of landfill microbiota and working towards a future sustainable bio-based economy.
Studying sea plastic and landfills are never a nice story so this month we are finishing with a happy ending. Two new microbes have been found that have exhibited exciting activity. The first of these is an actinobacterial strain belongs to the phylum Actinomycetota, one of the most diverse groups of microorganisms in nature. It has been called Streptomyces guryensis pertaining to Gurye, the location where the strain was isolated. This bacteria exhibited antimicrobial activity against several bacteria and yeasts.
The second of these exciting new micro-organisms is Streptomyces macrolidinus, which was isolated from Nong Jum Rung peat swamp forest soil, Rayong Province, Thailand. The bacterial strain exhibited potent antimalarial activity against P. falciparum as well as antimicrobial activity against E. faecium. It may be that the strain is a new potential bioactive compound producer. In addition, S. macrolidinus also displayed potential anticancer properties against small cell lung cancer and breast cancer.