Get involved in this year's Prize Award Panel
Posted on March 15, 2021 by Dr Tiffany Taylor
Each year, the Microbiology Society awards five Prize Lectures in recognition of significant contributions to microbiology. We are asking members to volunteer to join the  Prize Award Panel, which will judge nominations for the 2022 Prizes and 2023 Prize Medal.

The panel will discuss all nominations received, before presenting a shortlist for the Prize Medal and a recommendation for all other Prize winners to Council for endorsement, when they meet in September. We got in touch with Dr Tiffany Taylor, University of Bath, to find out about her experience the Prize Award Panel in 2020.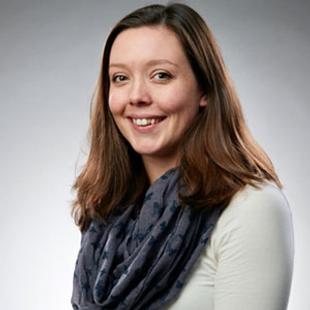 What was your overall experience of being involved in last year's Prizes Award Panel?
Sitting on the Microbiology Society Prize Award Panel was enjoyable and rewarding. The panel was diverse across career stages, from PhD to Professor, and everyone's views were heard and considered. I enjoyed learning about the incredible research and outreach being produced by members of the Society and listening to the discussions between panel members about the aspects that inspired them and why. It felt good to give back to the Society that has benefitted me during my career.
What did you enjoy and/or value most about being a member of the Panel?
It was fantastic to see the innovative and exciting research and outreach projects created by members of the Microbiology Society at all stages of their career. I felt proud to be part of it. However, the most value element for me as an early career scientist, was to gain an insight into the awards process and hear the key factors that were being discussed. I will be able to apply these lessons to future award applications.
Please tell us about your prior experience of participating in advisory/selection panels.
I currently sit on the Royal Society Rosalind Franklin Award Committee and have sat on a number of recruitment and prize fellow panels in the past. It was the diversity of career stages on this panel, which I thought really gave it its unique edge. No one was afraid to speak their opinion and everyone's voice was heard equally.
Why would you encourage other members of the Society to put themselves forward for the 2021 Prize Award Panel?
Sitting on the Prize Award Panel was a privilege. Selecting winners from such high calibre applicants was incredibly hard but being part of a panel that acknowledges and rewards such excellence, was a pleasure. It gives you the opportunity to give back to your Society and learn what it takes to be considered for these prestigious awards.