How will the COVID-19 pandemic impact a sustainable future?
Posted on November 27, 2020 by Michael Devlin
COVID-19 has had huge, potentially lasting impacts on all aspects of our daily lives. Yet what long-term effects the pandemic will have not only on our day-to-day living, but also on the environment, is still unclear.
In accordance with the Microbiology Society's aims to promote and adhere to the United Nation's Sustainable Development Goals, we have launched our 'A Sustainable Future' project. In this article, we discuss the lasting impacts of the pandemic and what it could mean for a sustainable future.
Air quality
When lockdown restrictions were put in place earlier this year due to COVID-19, air quality temporarily improved. This came largely as a result of less air and road traffic. In China, the country where the first case of COVID-19 was confirmed, air pollution returned to pre-pandemic levels in early May and in some areas surpassed them for a brief period. This came as many industries that contribute heavily to pollution reopened.
Despite many still being unable to return to commuting or travelling, road traffic has returned to pre-coronavirus levels throughout China, as well as in many other countries. To contain the spread of the virus, international efforts have been made to dissuade the public from using trains and buses by introducing more bike lanes. Whilst these efforts may help contain the spread of the virus, it has been questioned whether they will have any long-term benefit on the environment, or whether they will be enough to encourage people to cycle rather than simply drive.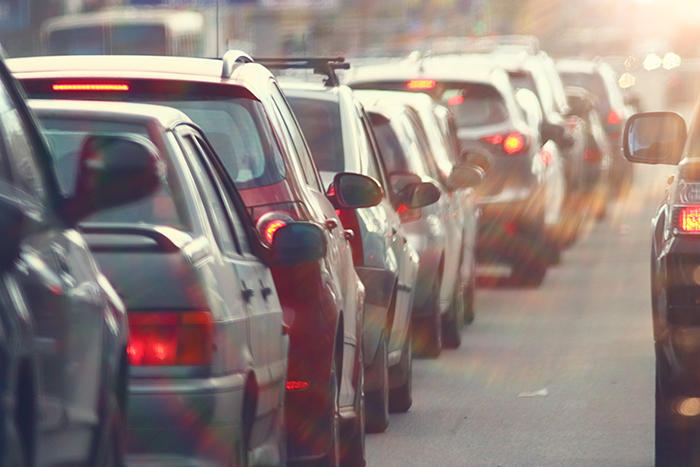 Lauri Myllyvirta is a lead analyst at the Helsinki-based Centre for Research on Energy and Clean Air. His research reported the air-pollution data from China during the pandemic and shows scepticism over what impact, if any, opening more bike lanes will have on the environment. In an interview with National Geographic, he stated: "whether those are going to be anywhere near enough is a big question mark... if the world is to avoid the most catastrophic climate scenarios, China must ramp up its investment in clean energy".
Single-use plastics
Another environmental concern during the pandemic has been the manufacturing of single-use plastics, which have seen an increase in demand due to the need for facemasks and other essential products.
Research published by Chu et al. in the Lancet has previously suggested that facemasks are an effective method for containing the spread of the virus. However, the full scale of the environmental impacts of mass-producing masks and other essential products is still yet to be seen.
The Director-General of the World Health Organisation (WHO), Dr Tedros Adhanom Ghebreyesus, revealed that each month an estimated 89 million medical masks are required for the global response to COVID-19. For medical gloves, this figure stands at 76 million, while international demand for goggles is believed to be at 1.6 million per month. He has further called for the manufacturing of these products to increase globally by 40%, stating:
"Without secure supply chains, the risk to healthcare workers around the world is real. Industry and governments must act quickly to boost supply, ease export restrictions, and put measures in place to stop speculation and hoarding. We can't stop COVID-19 without protecting health workers first".
The short-term priority remains to save lives and protect key workers, which requires increasing the supply chain for some of the most in-demand products, including testing kits, surgical gloves and masks, ventilators; pharmaceutical production for potential drugs or vaccines, and hand sanitizers and cleaning products. Many of these products use non-recyclable, single-use plastics or pose some sort of sustainability issue.
A sustainable future?
In response to tackling not only the pandemic but also some of these sustainability challenges, the answer may lie within the synthetic biology community. There is the potential for many synthetic and alternative plastic products to come to market in order to meet the demands of the current supply chain; products which also consider sustainability factors.
Disposable facemasks currently use several non-recyclable materials, including plastic straps and filters. Sustainable alternatives to these plastic components may be developed via synthetic biological technology., For example, some companies have the ability to produce components from spider silk, as well as use 3D printing sourced from sustainable raw material.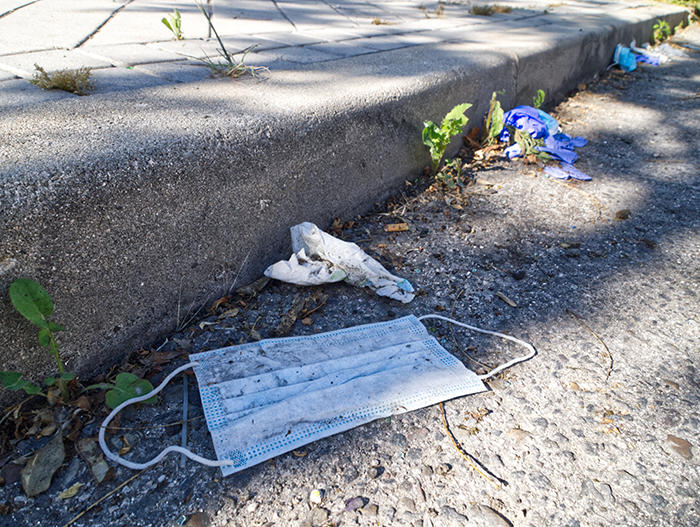 As for testing kits, COVID-19 tests currently involve using a swab for the nose and throat, which are disposed of after testing and are predominantly manufactured in Italy and the USA. Similar to how non-recyclable plastic straws are being remanufactured using bio-synthetic alternatives, it is possible to engineer sustainable materials that are fit for the medical standard required for administering such tests. This would help hugely in ensuring that any waste from such tests do not end up in the ocean if not carefully disposed of, which may seem likely considering the hundreds of millions of tests required internationally over the coming months.
Such innovations may be significant in dealing with the second wave of infections, as well as for approaching potential future pandemics sustainably.