Meet the Sir Howard Dalton Young Microbiologist of the Year finalists: Joanne Haney
Posted on September 8, 2021 by Microbiology Society
The Sir Howard Dalton Young Microbiologist of the Year Prize is awarded by the Society each year. The prize recognises and rewards excellence in science communication by a Microbiology Society member who is a postgraduate student or postdoctoral researcher, having gained their PhD in the last two years. In the run-up to the event, we will be getting to know the finalists. In this blog, we meet Joanne Haney, a PhD student from the MRC-University of Glasgow Centre for Virus Research, UK.

Finalists shortlisted from oral and poster presentations at Annual Conference Online 2021 will present their research to compete for the award at the Society Showcase and AGM on Thursday 16 September. They which will be judged by a panel chaired by Professor Jose Bengoechea, co-Chair of the Sustainability Committee, and comprising representatives of the Society's Divisions.
Joanne Haney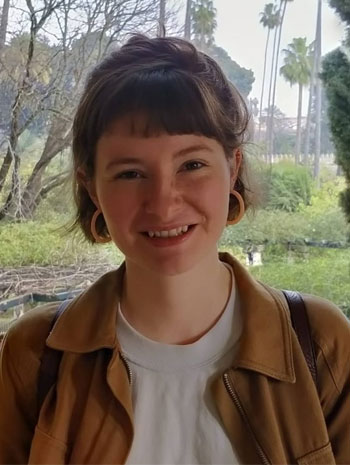 Talk title: Coinfection by Influenza A Virus and Respiratory Syncytial Virus generates chimeric virus particles with altered structure and tropism.
Research interests: I'm interested in how respiratory viruses interact with one another at the cellular level during coinfection. I work with two clinically important respiratory viruses: Influenza A virus (IAV) and Respiratory syncytial virus (RSV) and use functional experiments combined with imaging to try and identify sources of virus-virus interactions.
Theme of talk: Coinfections - where an individual is infected with two or more viruses at once - occur frequently and many respiratory viruses infect the same regions of the human airway. However, we don't understand how viruses interact with one another within our tissues or cells. My talk focuses on interactions that occur during the production of new virus particles in cells infected with both IAV and RSV. We show that particles that contain components (including viral genomes) from both viruses are formed. This has important implications for how these viruses could spread throughout the airway, potentially impacting disease outcomes.
If I was not a microbiologist, I would be… A joiner. I enjoy the hands-on aspect of my lab work and like taking a project from concept through to the finished product. I think that's why I enjoy imaging so much, as you go from an idea to seeing the reality in such amazing detail.
Joanne's talk will take place during Society Showcase and AGM on 16 September, which is still open for registration. Visit the event page for short profiles of the finalists, and keep an eye on the blog to read more full profiles, which will continue to be published over the next few weeks.
Updates about the event will also be shared on our social media channels – follow us @MicrobioSoc on Twitter (using the hashtag #YoungMicro21), and on Facebook, Instagram and LinkedIn.