New microbes discovered in cows, a fishpond and laboratory rodents
Posted on August 20, 2021 by Laura Cox
Each month, the Microbiology Society publishes the International Journal of Systematic and Evolutionary Microbiology (IJSEM), which details newly discovered species of bacteria, fungi and protists. Here are some of the new species that have been discovered and the places they've been found.
Caused by the bacterial species Corynebacterium diphtheriae, diphtheria is a respiratory disease of global importance. The bacterium produces a toxin, called diphtheria toxin, the genes for which are harboured by just 5% of Corynebacteria. This month, a new diphtheria toxin-producing species of bacteria was discovered by researchers in Canada. The new species, which they named Corynebacterium hindlerae, was isolated from a granuloma of a human patient. When grown in the lab, this unique bacterium, which the authors found is not closely related to C. diphtheria, produces black colonies.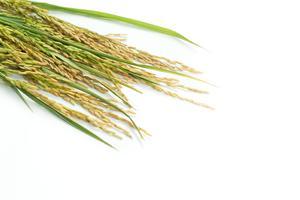 Whilst exploring the diversity of bacteria in the soil surrounding the roots of rice plants, researchers made a surprising discovery. They identified a new species of bacteria, which they named Limnohabitans radicicola. All previously known species in the genus Limnohabitans have been discovered in freshwater lakes, ponds and reservoirs.
C. hindlerae is not the only new Corynebacterium reported in the International Journal of Systematic and Evolutionary Microbiology this month. In Germany, three new species of this genus were discovered in a small paddock close to Düsseldorf. To celebrate the 60th birthday of Professor Jörn Kalinowski, a group of researchers set out to find new species of bacteria in soil and collected soil samples from a variety of locations. In just one paddock, they found three unique micro-organisms, which they named Corynebacterium kalinowskii, Corynebacterium comes and Corynebacterium occultum.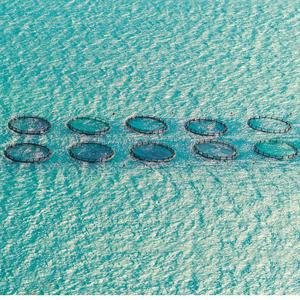 Off the coast of China, close to the city Zhuhai, sits a mariculture fish farm. Here, researchers found two never before seen bacteria in a water sample collected from an artificial pond used for farming fish. They named the new microbes Bowmanella yangjiangensis and Amphritea pacifica.
A pale yellow bacterium, which researchers have named Jinshanibacter allomyrinae, was discovered in the larva of a Japanese rhinoceros beetle by researchers in Korea this month. And, in California, USA, a pale, round bacterium was isolated from the rumen of a healthy cow. This new species is thought to have an important role in the digestion of fibrous foods and was named Ruminococcus bovis.
Elsewhere, in Spain, researchers discovered a new species of bacteria in a tourist attraction. Gruta de las Maravillas are a group of caves popular with visitors to Seville and the surrounding area. After sampling visible biofilms on the walls of the cave, researchers identified Paracoccus onubensis for the first time.
Meanwhile, in Germany, a new species of bacteria has been identified in laboratory rodents. Over 38 years, the research group isolated nine strains of Rodentibacter, a genus first defined in 2017 and is found primarily in rodents, from laboratory rats, mice and hamsters. After investigation, they found that one strain –which was collected from the nose of a mouse – was genetically distinct enough to qualify as a new species and named it Rodentibacter haemolyticus.