Q&A with Trefor Morris, member of the organising committee for Anaerobe 2019
Posted on May 30, 2019 by Kaisa Berg
Anaerobe 2019: Changing perceptions of anaerobic bacteria; from pathogen to the normal microbiota and back is taking place 13–14 June 2019 at Jurys Inn Cardiff. The meeting is being organised by the Microbiology Society in collaboration with the Society for Anaerobic Microbiology and Welsh Microbiological Association. We spoke with one of the organisers, Trefor Morris, about the upcoming meeting.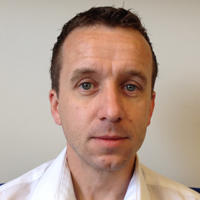 What will this Focused Meeting cover?
Anaerobe 2019 will cover all aspects of anaerobic microbiology, bringing together both clinical and academic leaders from across the globe. Key topics will include Clostridioides difficile, antimicrobial resistance in anaerobes and the human microbiota.
Tell us more about this year's theme: 'changing perception of anaerobic bacteria', and why this is so important?
Anaerobic bacteria outnumber their aerobic cousins in several human niches, yet despite this they are rarely given the same attention either technically or clinically, often ignored as 'normal flora'. There is mounting evidence that anaerobic bacteria cause lethal and chronic infections and that their roles both in health and disease underpin the delicate balance of our human ecosystem. Their role in repairing the disrupted microbiome post antimicrobial treatment is highlighted by the use of faecal microbiota transplants (FMT) as a treatment for recurrent C. difficile infection (CDI) while their association with clinical conditions such as obesity indicate that there still is plenty to learn about these important bacteria.
Who organised the meeting and why?
The meeting was organised by Sheila Patrick, David Clarke, Trefor Morris and Kelly Ward.
Sheila is Emeritus Professor at Queen's University Belfast, current chair-elect of the Microbiology Society Prokaryotic division and chair of the Society for Anaerobic Microbiology. She has a long standing research interest in anaerobic bacteria including Bacteroides fragilis and Propionibacterium acnes.
David is the current chair of the Society's Irish division and is director of the Biotechnology programme at University College, Cork; he has diverse research interests which include bioprospecting the human gut microbiome.
Trefor is the lead biomedical scientist of the UK Anaerobe Reference Unit (UKARU) which provides clinical and technical advice to the UK and beyond on all aspects of anaerobic bacteriology; indeed Anaerobe 2019 follows the highly successful Practical and Clinical Microbiology of Anaerobes course which is run by the UKARU. He is vice-chair of the Society for Anaerobic Microbiology.
Kelly is current chair of the Welsh Microbiology Association and is now Scientific Programme Manager for Public Health Wales Microbiology who have an ingrained interest in reducing the burden of CDI across Wales and beyond.
There are a number of invited speakers that will be attending the event, are you able to tell us more about them?
The invited speakers are renowned across the world, with topic and organism experts in C. difficile, F. necrophorum and B. fragilis to name but a few. Their reputations and CVs speak for themselves and I will not attempt to do them justice here – therefore you should come and meet them for yourselves!
What advice would you give to those presenting their posters at the meeting?
The purpose of the event is to educate and learn so don't be afraid to ask questions. The setting is relaxed and therefore this is your opportunity to engage with experts and share your thoughts.
We look forward to welcoming you to Cardiff, the beating heart of Wales and anaerobic microbiology.
The early bird rate is available for Anaerobe 2019 until Tuesday 4 June, register your place now.