Using manuscript review tools to improve your articles on the open research platform
Posted on May 20, 2021 by Hilary Logan and Alex Howat
The Microbiology Society's sound science and open access journal, Access Microbiology, will be converting into an open research platform at the beginning of 2022 and the incorporation of various manuscript review tools is a key element of this. Find out more about the tools in this blog.
Designed to give submitting authors immediate feedback, these easy tools will help authors navigate publication requirements and policies, increase the rigour and reproducibility of their research, and improve the chances of quicker review and publication of the article.
The corresponding review reports will be posted on the platform alongside the preprint, allowing readers to assess the preprints themselves, providing an additional safeguard and data integrity check on the manuscript.
This is the second in a series of blogs about this project, which is being funded by a Learned Society Curation Award by the Wellcome Trust and the Howard Hughes Medical Institute. In our first blog, we discussed how the open research platform would work and how our focus group research informed its development. Here, we look at Penelope, SciScore and iThenticate, the manuscript review tools selected for inclusion in the platform.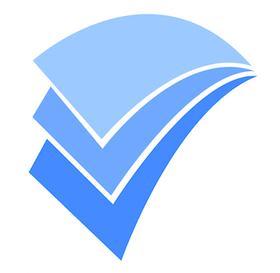 Penelope
What does Penelope do?
Penelope is a quick web-based tool that scans the article for compliance with the platform's editorial and ethical requirements. Useful features include scanning for the presence of funding, conflict of interest and data availability statements, the presence of an ethical statement if required, a title page, abstract, if a cited figure or table is missing, or whether any references have been accidentally omitted. The tool presents these results using clear point-by-point responses and a traffic light colour system – crucial changes are indicated in red, items to be checked in yellow, and items that passed the checks in green.
How will it work on the Access Microbiology open research platform?
Although optional, prior to submitting, authors will be encouraged to run their manuscript through the tool. Within just a few minutes, authors can act on any items flagged by the tool, before continuing their submission. This means that authors will be much less likely to have their article returned to them, reducing the time taken for their article to be posted on the platform. As an example, authors who submit Case Reports may find this tool particularly useful for reminding them to include the all-important 'consent to publish' statement required for this article type. Authors will also benefit from reminders to include e.g., a conflict of interest or funding statement, which they will be able to immediately add without having their article returned to them by the Editorial Office.
SciScore®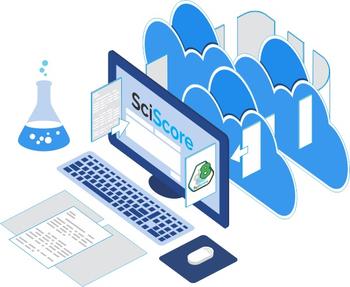 What does SciScore® do?
SciScore® assesses the methodology section of a manuscript to evaluate whether the authors have included important scientific rigour criteria such as blinding, sex, randomisation of subjects into groups, power analysis, and replication. It also scans the article for key biological resources like antibodies, cell lines and plasmidsand highlights if these are accessible or have problems associated. Using a 'scored' approach, this tool has been designed to highlight when the methods section has insufficient information that would allow others to replicate their work, thereby improving the rigour and reproducibility of their research.
How will it work on the Access Microbiology open research platform?
SciScore® is integrated within our submission system, Aries Systems' Editorial Manager®, allowing authors to simply submit their methods section for analysis during the submission process. The report is automatically generated after completing the submission, but authors will be given the opportunity to improve their article based on these results before it is posted on the platform. When the article is posted as a preprint on the platform, the SciScore® report will be posted as a PDF alongside the article and will have citeable DOI, helping readers to assess the work prior to completion of peer review. We hope that by using this tool, authors will not only be able to improve the rigour of their submitted articles, but that it will also educate and encourage better practice for their future research.
iThenticate

What does iThenticate do?
iThenticate has a comprehensive database of over 91 billion articles from the internet and over 82 million scholarly publications. This tool checks the submitted article against this database and highlights where similar sentences or phrases have been used previously, including in their own published work. Each individual match is given a percentage score based on how much it overlaps with the previously existing work, and an overall similarity score is given.
How will it work on the Access Microbiology open research platform?
Authors will not be required to do anything during the submission process. iThenticate is integrated within Editorial Manager® and the report is automatically generated after completing the submission. As with SciScore®, authors will be given the opportunity to improve their article based on these results before it is posted on the platform as a citeable PDF alongside the preprint. During our testing we noticed that a surprising number of authors accidentally and unknowingly reuse text from previously published work, so we envisage many of our authors choosing to use this report to correct their article, thereby increasing the originality and improving the scholarship of the work.
Contextualising the manuscript review tool reports
We see the use of the tools on the platform as providing a unique service to authors in helping them improve their article right from the beginning of the submission process, but also in supporting readers to perform a 'health check' on a preprint prior to it completing peer review. However, we recognise that, as with any software, the results of these should only be used as a guide, within the overall context of the article itself, and should never replace full peer review. Therefore, all posted SciScore® and iThenticate reports will include recommendations and links to documentation on how to interpret and contextualise the results, and we will provide further information about each tool and its report on our 'Information for Authors' pages. We will also continue to work closely with the developers of the tools to improve their functionality and enhance our authors' experience.
If you have previous experience of or comments on any of these tools, we would love to hear from you. Please contact Alex Howat at [email protected].