A Sustainable Future at Climate Exp0
10 May 2021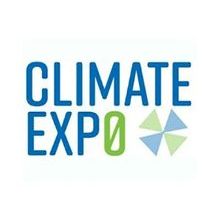 On Tuesday 18 May, Dr Geertje van Keulen, Associate Professor in Biochemistry at Swansea University and Chair of the Microbiology Society Soil Health Advisory Group, will be presenting the recommendations of the A Sustainable Future: Soil Health Policy Report at Climate Exp0.
Running between 17 and 21 May 2021 and open to all, Climate Exp0 is the first virtual conference from the COP26 Universities Network and the Italian University Network for Sustainable Development (RUS), sponsored by UK Research and Innovation (UKRI), Cambridge University Press and the 2021 UN Climate Change Summit (COP26). The Tuesday session is dedicated to nature-based solutions to climate change.
The conference takes place at a critical juncture in the COP26 pre-meetings and negotiations and marks a unique occasion at which global policymakers, academics, practitioners, students and members of the public will gather to collaborate, share and debate climate change policy, ahead of the COP26 negotiations in November.