Access Microbiology Editor-in-Chief: call for expressions of interest
27 May 2021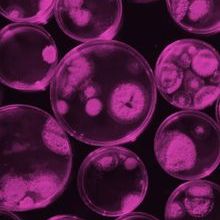 Access Microbiology is an open access journal that encourages the publication of replication studies, negative or null results, research proposals, data management plans, additions to established methods, and interdisciplinary work. It covers the full spectrum of microscopic life forms, from bacteria and viruses to fungi, protists, archaea, and algae. It welcomes all approaches, from computational, biotechnology, and laboratory work, to environmental, clinical, and veterinary studies. It also publishes pedagogy papers on microbiology education.
In late 2021 Access Microbiology is converting to an open research platform – you can read more about what this means in our blog, and why we are so excited to be undertaking this journey!
With this innovative change, we are currently looking to appoint two Editors-in-Chief to play a key role in the open research platform, ensuring we maintain our editorial standards and advocating for the benefits the platform will provide. The Editors-in-Chief will be in office for at least three years and will be required to chair an annual Editorial Board meeting, as well as act as a representative for the journal on Microbiology Society committees.
Person specification:
Demonstrated excellence in an area of microbiology, preferably with a wide breadth of expertise.
Have an excellent network of international contacts in a range of specialities in your discipline(s).
Previous editorial experience, preferably with Microbiology Society journals.
Maintain an active research profile. Preferably have some presence on social media, e.g. Twitter.
Have an understanding of the role of the Microbiology Society in promoting microbiology and the central role that publishing in society journals has in continuing these efforts.
You do not need to have been involved with the Editorial Board or the Society previously to apply, but you do need to be a Full, Full Concessionary or Honorary Member of the Society. Please see a full job description and details of how to apply on our jobs page. The closing date for applications is 30 June 2021. The appointment will be subject to approval by Council.
The Microbiology Society is committed to creating an inclusive culture that supports equality and diversity and fully reflects both its membership and the global microbiology community. The Society seeks to actively encourage all practices that reflect a diverse society.