JMM Seminar Series relaunches
25 May 2022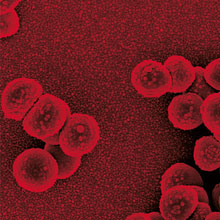 The Journal of Medical Microbiology (JMM) is pleased to announce the return of its popular online seminar series.
The next session will take place on Friday, 27 May 2022, and will feature a talk from Dr Arnoud van Vliet, Senior Editor of the Molecular and Microbial Epidemiology section of JMM. Arnoud will be covering the 'The wondrous world of pathogen genomics and molecular epidemiology: dos, don'ts and other stories'.
The series is designed to disseminate high-quality and timely research from the journal's key authors, editorial board members and renowned scientists. JMM welcomes everything from laboratory research to clinical trials, including bacteriology, virology, mycology, and parasitology. The JMM seminars reflect this same comprehensive scientific content.
Full details about upcoming sessions will be added to the series webpage, and you can register to attend this free online series today.