Journal of Medical Microbiology - JMM Profiles Editor: call for expressions of interest
25 January 2023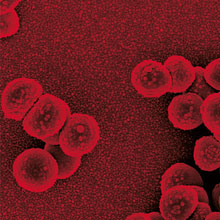 Journal of Medical Microbiology (JMM) is the go-to interdisciplinary journal for infection science, at the bench and in the clinic. It provides comprehensive coverage of medical, dental and veterinary microbiology and infectious diseases, welcoming articles ranging from laboratory research to clinical trials, including bacteriology, virology, mycology and parasitology.
We are currently looking for a JMM Profiles Editor to work with the Editor-in-Chief, Dr Tim Inglis and the Deputy Editor-in-Chief, Dr Tina Joshi to lead development and handling of JMM Profile submissions.
JMM Profiles were launched as an article type with three categories: Pathogen Profile, Antimicrobial Profile, and Diagnostic Profile. Profiles provide a concise summary describing key features and finishing with open questions pertinent to the subject matter. The Profiles are commissioned articles written by microbiologists with expertise in the area, and are intended to be a useful resource for education and reference.
For more details about JMM Profiles, please take a look at the following editorial from Dr Norman Fry. All of our published JMM Profiles can be found here.
Editors are in office for at least three years and are expected to attend the annual Editorial Board meeting, as well as act as an ambassador for the journal.
Please see a full job description and details of how to apply on our jobs page. The closing date for applications is 27 February 2023.
The Microbiology Society is committed to creating an inclusive culture that supports equality and diversity and fully reflects both its membership and the global microbiology community. The Society seeks to actively encourage all practices that reflect a diverse society.