Help develop Microbiology for its 75th anniversary by joining our editorial team
01 October 2020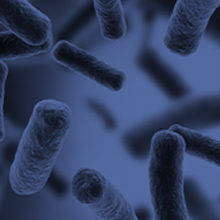 As the founding and flagship journal from the Microbiology Society, Microbiology brings together communities of scientists from all microbiological disciplines and from around the world under a single broad umbrella, supporting community-led publishing to promote the science and art of microbiology through the Microbiology Society. Originally Journal of General Microbiology, we have been publishing the latest advances in microbiology since 1947, and in 2022 will celebrate our 75th Anniversary.
Today the journal reflects the diversity and importance of microbiology in addressing current global challenges, such as food security, environmental sustainability, and health, by publishing fundamental and applied research across the full breadth of the field of microbiology. Help us strengthen the journal for 2022 and beyond as we develop our Collections and communities of researchers around specific subject areas as we build stronger links between the community, the journal and the Microbiology Society.
Microbiology is currently looking to appoint researchers with excellence in an area of microbiology to join the Editorial Board in the following positions: Editor, Senior Editor and Deputy Editor-in-Chief. Editors will be in office for at least 3 years and will help to drive the editorial strategy of the journal.
Roles available:
The Deputy Editor-in-Chief of Microbiology works closely with the Editor-in-Chief, Professor Gavin Thomas (University of York, UK), on editorial strategy for the journal. You will be expected to contribute to the oversight of our collections programme starting in 2021, and strategic planning of events for the journal's 75th Anniversary in 2022.
Senior Editors of Microbiology provide assistance to Editors in your Section and assess decisions made by new Editors, with the occasional need to handle papers directly if required. As a Senior Editor you will be responsible for the creation and oversight of an article collection in 2021, utilising your full Editor Panel for the scope, management and publication of the collection.
Editors of Microbiology arrange peer review of manuscripts submitted to the journal and make editorial decisions based on this. You will be expected to contribute to the scope and management of an article collection, in collaboration with your Senior Editor.
If you are interested, please find the full job specifications here. Closing date is 31 October.
The Microbiology Society is committed to creating an inclusive culture that supports equality and diversity and fully reflects both its membership and the global microbiology community. The Society seeks to actively encourage all practices that reflect a diverse society.